Taxi Services
FREE NOW goes electric in Cork, Galway and Limerick
New Eco booking option allows more passengers across Ireland to book hybrid or electric
FREE NOW
IHF Associate Member&nbspWed, September 20th, 2021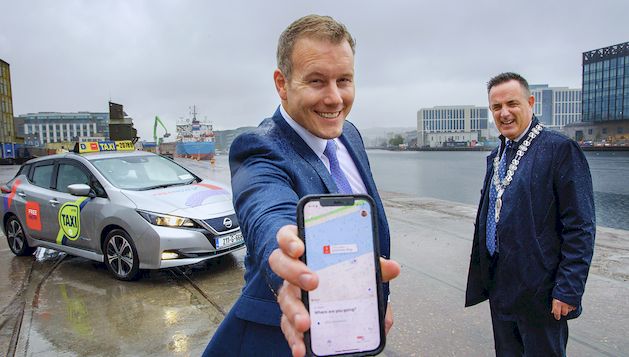 FREE NOW launches Eco booking option in Cork, Galway and Limerick providing passengers with sustainable transport at no extra cost following a successful launch in Dublin with demand up 146% from September 2020 - July 2021
87% of passengers are worried about climate change and 60% would like to have sustainable transport as a default booking option on the app
FREE NOW is expanding its electric bookings across Ireland in conjunction with European Mobility Week 2021 to support uptake of sustainable transport across Europe
FREE NOW has offset 173,000 tonnes of CO2 emissions that covers all the emissions produced by the company and its services from the beginning of 2020 onwards
Ireland's leading multi-mobility app FREE NOW, today announced the expansion of its Eco booking service in Cork, Galway and Limerick. From today passengers in these cities can choose more sustainable transport options by selecting a hybrid or electric taxi on the app at no extra cost. Today's announcement forms part of FREE NOW's sustainability strategy - Move to Net-Zero programme - which includes immediate offsetting and long-term Net-Zero efforts with the goal of achieving 50% fully electric vehicle rides by 2025 and 100% zero emissions by 2030.
The national expansion of the new Eco booking service into major cities across Ireland coincides with European Mobility Week 2021 which takes place from the 16th -22nd September to support sustainable transport across Ireland. Following the initial launch of its Eco booking option in Dublin last year, FREE NOW has experienced a huge demand from the public for environmentally friendly transport choices with eco trips in Dublin soaring by 146% between September 2020 and July 2021.
According to new research conducted by FREE NOW, 87% of passengers are worried about climate change and 60% would like to have sustainable transport as a default booking option on the app. Furthermore, 58% believe that there are too many private cars on the road, and 17% stress that private vehicle dependency is one of the main transport difficulties in their area. The vast majority (97%) also think that businesses should make it easier for consumers to adopt greener habits through their services.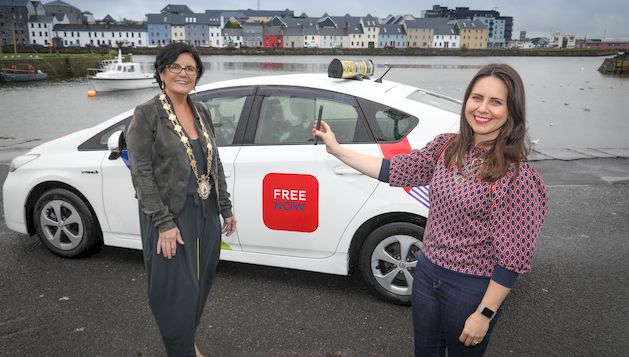 Niall Carson, General Manager at FREE NOW Ireland:
"We are delighted to announce the launch of Eco bookings for drivers and passengers across Cork, Galway and Limerick. Supporting the national effort to develop a more sustainable transport system across Ireland is a crucial part of our sustainability strategy, and the expansion of our electric offering is a key milestone in reaching our target of a 50% EV fleet by 2025, and 100% net zero emissions by 2030.
The demand from our passengers for more environmentally friendly transport is extremely positive with 84% saying they would choose a sustainable booking option if it was available, so we are delighted to make this a reality at no extra charge for people in X as we continue to expand our electric offering.
It is crucial that our drivers are also enabled to make the switch to an EV vehicle in order to support our national expansion. We have developed a dedicated EV expert team which provides our drivers with ongoing advice, webinars and support throughout their switch. We have also invested 6 million euro this year to help taxi drivers across the country purchase home chargers for EVs - making charging easier and encouraging more drivers to go electric.
A smart and sustainable transport infrastructure will play a vital role in our journey to reach the government's target of carbon neutrality by 2050, and we hope to build on today's Eco booking launch in Cork, Galway and Limerick in the coming months with continued expansion nationwide."
FREE NOW sustainability commitment across Europe
FREE NOW has integrated almost 130,000 new electric vehicles in the app in order to widen its green mobility offer and become the mobility platform with the biggest vehicle choice in Europe. By the end of 2021, FREE NOW expects to complete 4 million rides with multi mobility partners such as TIER & VOI (Scooters), EMMY & Cooltra (Mopeds), Miles & ShareNow (car sharing) on the app.
FREE NOW is also working with ClimatePartner to develop offset projects to compensate for the current output of CO2 emissions produced by both the company and its services.
In total, FREE NOW is offsetting 173,000 tons of CO2 emissions with three projects in Madre de Dios, Peru (dedicated to protecting a threatened piece of the Amazon); in Indonesia (extending wind energy in the region and developing rural areas); and in Europe (supporting the afforestation and the change of local forests by regional tree planting).
For more information about FREE NOW, visit their profile page HERE.
Contact details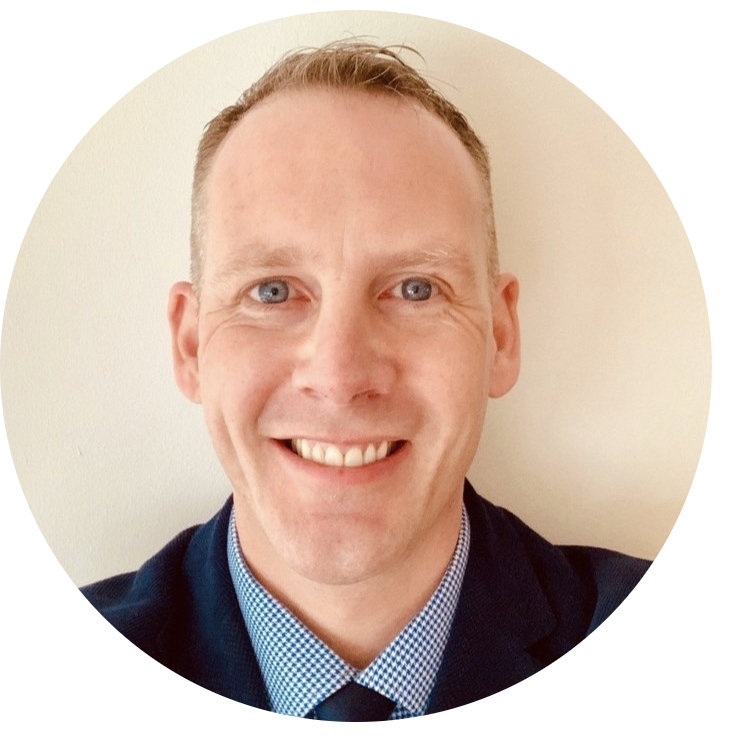 Cormac Doylecormac.doyle@free-now.comWeb www.free-now.com
Irish Hotels Federation | Working Together