Insights
How smart messaging can satisfy pent-up demand - Guestline
Staycation and domestic markets - boosting guest confidence with smart and dynamic messaging online
Guestline
IHF Associate Member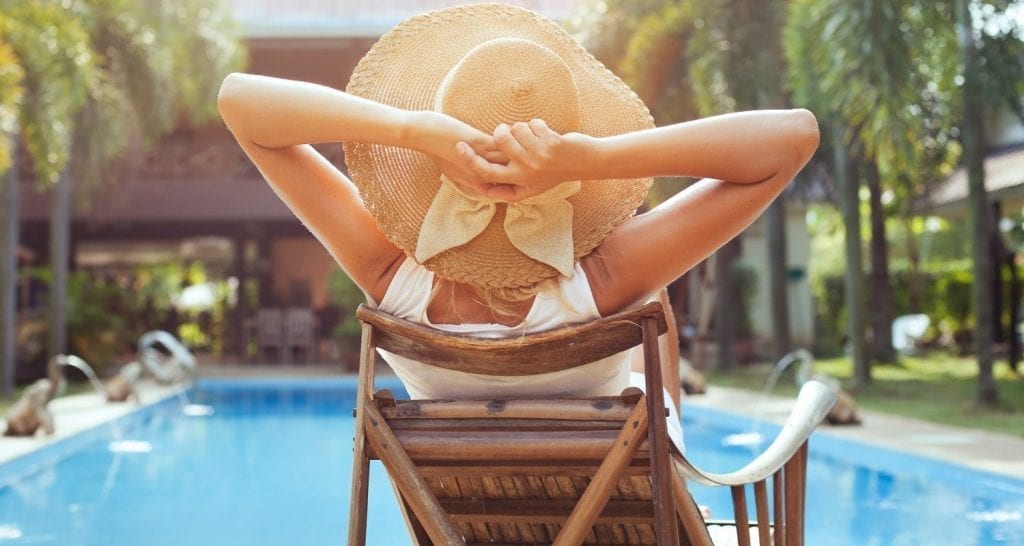 Hhow can hoteliers benefit from the increased demand for hotels through the use of smart and dynamic messaging online? Primarily for staycation and domestic markets, we got the lowdown from Guestline's Chris Jones, Gordon Cartwright from Lumley Castle, André Bressel from Hotelchamp and Anthony Rawlings from Dolan Hotels on how hotels can satisfy this interest by boosting guest's confidence with the right messaging and offers.
Local demand is high – according to a recent Booking.com survey, 47% plan to travel within their own country in the medium term and the good news is that guests are planning to spend more due. Here are our expert's top tips from a recent webinar we hosted or you can watch the full webinar HERE.
Drive guest confidence with clear information – Uncertainly is still high – according to a recent Booking.com survey, 46% of bookers prefer refundable accommodation.
Therefore hotels must offer clear cancellation policies and flexibilities – hotels need to be agile enough to make changes and communicate this to guests. Be open with guests and offer flexibility upfront to provide them with reassurance and transparency.
Adapt messages [with reference to travel restrictions and open dates] and offers online according to where the traveller is from e.g from the local area, from the UK or from further afield across Europe.
Set the right expectations and let guests know if there are any restrictions so they're aware before they arrive [no surprises!] -what you can do at the hotel e.g. what's open, what's closed, if there's limited capacity in the restaurant, if the swimming pool is open etc.
Segment and target guests – Segment guests into leisure guests, families, solos, corporate, local F&B and wedding/event guests and devise specific messaging targeting those different guests.
Focus on what you can do if social distancing continues, and limited numbers continue -plan for a range of different scenarios to satisfy each different segment to ensure you're prepared and in line with local restrictions when they change.
Be proactive as much as possible and learn from the analytics tool to guide you- adapt to customer's needs. Also talk to your guests and find out why they staying with you, build a personalised relationship with them – they'll share insightful feedback and help you understand the guests more.
Set up tools to drive direct bookings – Incentivise guests with perks like discount savings and freebies like Afternoon Tea to keep guests on your website and stop them going back to the OTA. Use the data to quantify the effect and test what works for your business – review the results and adapt accordingly.
Something that has really worked for Lumley Castle is their Priority Club –members get value added benefits like vouchers, free upgrades, late check-out, free wine for example – providing more hospitable narrative online at the beginning in a bid to compete against the OTAs. This is having a positive effect in shifting the balance between direct and OTA business. Their smart messaging tools help them manage the Club, drive membership [they have recruited 15,000 members in less than a year] and boost direct business.
Be empowered to drive results – Be in control, use templates and set up messages/offers in readiness for when you want to launch them. Embrace the tools at your disposal and manage all messaging and offers yourself.
Get all the heads of departments involved to ensure the whole team are on board and empowered in the online messaging so everyone takes responsibility and are involved in the success.
Make the best of every booking – Visitors are looking for different types of stays and could be open to trying something new! Summer 2020 showed that hotels with packages out-performed the market so hotels can drive guest spend and tempt the booker with exclusive packages and upsells in the booking engine.
For example, incentivise guests to book an extra night with this message: 'Add one more night and get a 50% discount on the second night'.
Introductory offer
Grab your 30-day free trial of these exclusive Guestline and Hotelchamp packages to increase transparency while reopening. Give your guest confidence to book now and directly with your hotel – click HERE.
Watch the full webinar
HERE
For more information on Guestline, please visit www.guestline.com
Irish Hotels Federation | Working Together