Insights
The new guest and how to attract them - Top Tips from Guestline
As hospitality prepares to re-open, what are the priorities of the new guest and how can we best attract them?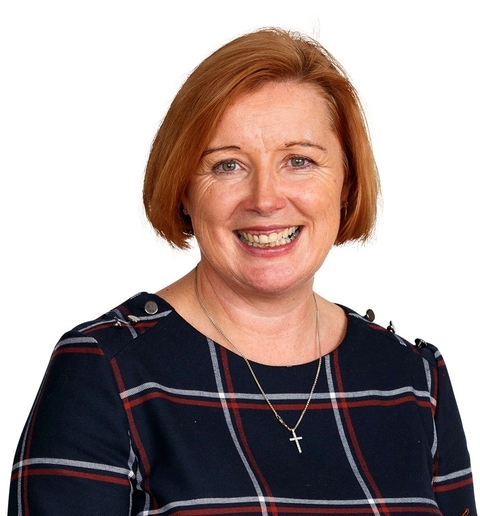 Clio O'Gara, Guestline

Check out these top tips from Clio O'Gara, Guestline's country manager; Hani Kriazny, business development director at Bookassist; Andrew Martin, customer experience manager, GuestJoy; and Andrew Kavanagh, group sales and marketing manager, FBD Hotels in Ireland
Efficient marketing strategies that deliver ROI – Certainly, the next one to two years will be a focus on recovery and whilst hoteliers work to manage the impact of the pandemic, the consequence of this is the need to be as efficient as possible. Not only in terms of operations but also, importantly, in terms of cost-effective marketing strategies that really deliver for the bottom line. In turn, a focus on maximising the direct channel will be an essential part of any marketing strategy. There are a number of ways hoteliers can work to encourage and reward direct bookers (discounts on drinks, exclusive offers for kids clubs for family breaks if available) and also by carefully managing the availability offered on OTAs compared to direct via the website can all have an impact on supporting this.
Exploit the staycation/domestic demand – Whilst the outlook is now widely regarded as the most positive it has been for the last 12 months in terms of state of the market and where the growth opportunities lie, for much of the foreseeable future it will be firmly with the domestic / staycation and leisure. At a global level, domestic and local markets will reign supreme and whilst the ambition long term is that this will shift to international, for the time being at least, hoteliers need to be prepared to welcome guests closer to home. Encouragingly, it seems there is a lot of pent-up demand for hotel breaks.
Maximise guest spend – Those guests that are booking, are also willing to spend more to make those long-awaited getaways all the more special. With this in mind consider packages that appeal with the 'luxury' and 'treat' message. After a year at home, many guests will have the appetite to spend more beyond just bed and breakfast. Upselling and packages that include Champagne in the room on arrival, pre-dinner cocktails and spa treatments for example, are all expected to be popular for guests and profitable for hoteliers. So, it is important to bear this in mind when planning the calendar of packages and promotions for the weeks and months ahead. With a greater focus on 'local' hoteliers should also consider any local partners and businesses they can work with to develop joint packages and offers that will enhance the guest experience and importantly, have the potential to encourage them to return in the future.
Implement contactless technology – Another key point in the discussion was the advance of technology throughout the industry during the last 12 months. Across all market segments there has been a marked shift in the development and adoption of technology by both hoteliers and guests. Contactless check-in / check-out and payments have helped significantly in delivering that all-important frictionless experience for guests and greater efficiencies for hoteliers. As guests enter their own details online and more data processes are automated there is less room for error. Critical in not only building guest trust but also giving the hotelier the opportunity to spend more time building both a seamless and improved experience.
Build guest personalisation – Likewise, building relationships with guests through greater personalisation as guests can build their own experiences and offer greater insight into their own preferences. Hospitality is an industry built on human interaction and relationships and unquestionably technology has paved the way to improve many of the operations and processes to support that moving forward. Using technology and data to understand guest preferences now will have a hugely important role to play in informing how to build marketing and communications strategies to market to those same guests in the future.
Engaging and informative guest comms – Finally, whilst the outlook is positive, hoteliers still need to pay due diligence to the messaging and communications to guests around Covid-19. A year on most people understand and appreciate the importance of regular hand washing, face masks and social distancing. With this in mind it is important to strike the right balance when communicating to guests about the health and safety measures in place. Certainly, they want a safe experience and to be reassured but don't need to be bombarded by it. So hoteliers must be sure to make safety protocols clearly visible on websites and in communications. This is at the same time as ensuring they are making most of the opportunities to showcase packages and experiences that drive revenue, so that the current guest for now becomes a repeat guest for the future.
Contact details

Clio O'Gara087 288 9876clio.o'gara@guestline.comWeb www.guestline.com
Irish Hotels Federation | Working Together