Insights
Pigsback | Winter 2021 Customer Survey Results
Domestic short breaks, Christmas gifting and foreign travel.
Pigsback
IHF Associate Member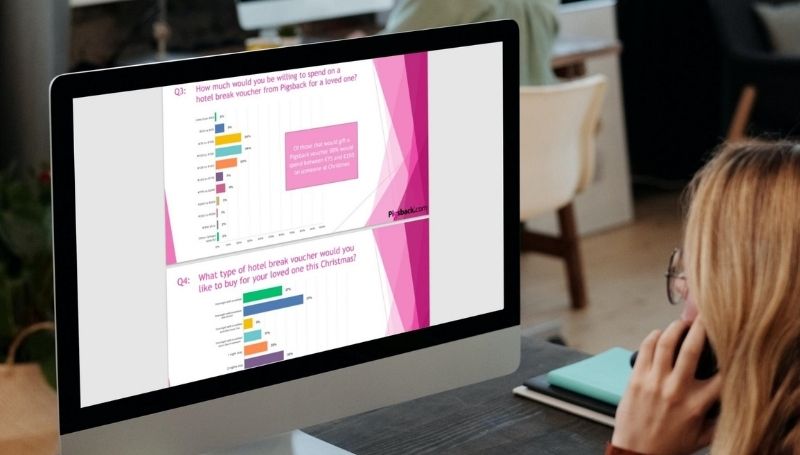 This research was undertaken by Pigsback, who surveyed 1000 customers across Ireland. The objective of the research was to understand customers intent to take a domestic short break before the end of the year, their Christmas buying behaviour and to discern customers sentiment towards foreign travel.
Among many other interesting insights, the results have shown that:
78% of respondents are interested in taking a break with Pigsback before the end of the year
43% of the respondents have a foreign holiday already booked during 2022
64% of respondents either had their flight/holiday rescheduled or have travel credit to use
79% of the customers are considering gifting a Pigsback hospitality voucher this Christmas
When you work with Pigsback in the run-up to Black Friday, Cyber Monday and Christmas, your brand will be advertised to the database of 1.5 million customers, to their extensive social media following and featured in targeted promotions.
Pigsback also has a large audience for ancillary promotions such as afternoon tea, lunch, dinner, day spa, golf or gym passes. This type of offer is a fantastic way to introduce new local customers to you.
Get in touch with us today to request an information brochure or set up a consultation with one of the commercial managers.
Contact details

Annabelle Quinlan087 925 7158 annabelle.quinlan@empathymarketing.comWeb www.pigsback.com
Irish Hotels Federation | Working Together