IT
Vamoos - 50% off your first years subscription this Black Friday
Exclusive Offer for IHF Member Hotels and Guesthouses.
IHF Associate Member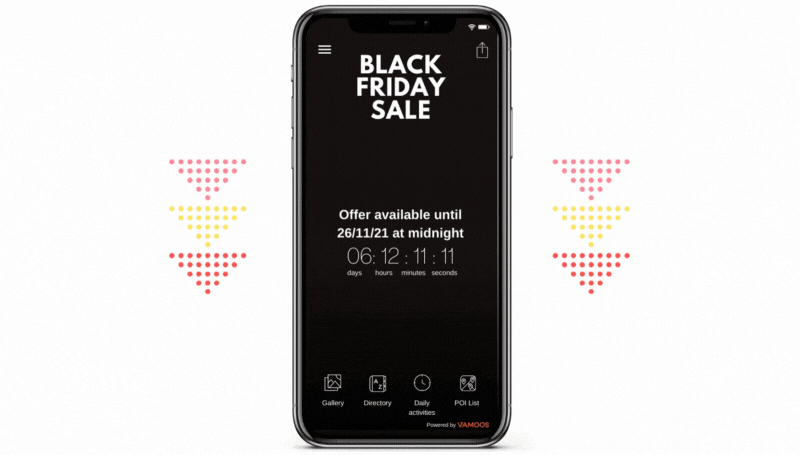 Are you ready to revolutionise your guest experience? If your answer is yes, you're in for a treat!
This Black Friday, IHF Members can exclusively enjoy 50% off your first years subscription and set your hotel or guesthouse up to take 2022 by storm.
From room guides, to restaurant menus, in-app concierge services, daily newspapers and everything in between, if you're ready to wow your guests, build excitement and provide all the information they need at their fingertips, this is definitely the app for you.
Fancy a sneak peek? Learn how Vamoos Directory and Messaging will revolutionise your guest experience and save you money.
You'll have to be quick, though, because our Black Friday offer is only available until midnight on Monday 29th November.
Don't miss out! Click here to sign up, before it's too late.
Contact details
Irish Hotels Federation | Working Together