Equipment
ATC | Save Money on your Electric Bedroom Heaters
Upgrade to the NEW Merida RF Panel Radiator and have complete control and visibility of each heater remotely
IHF Associate Member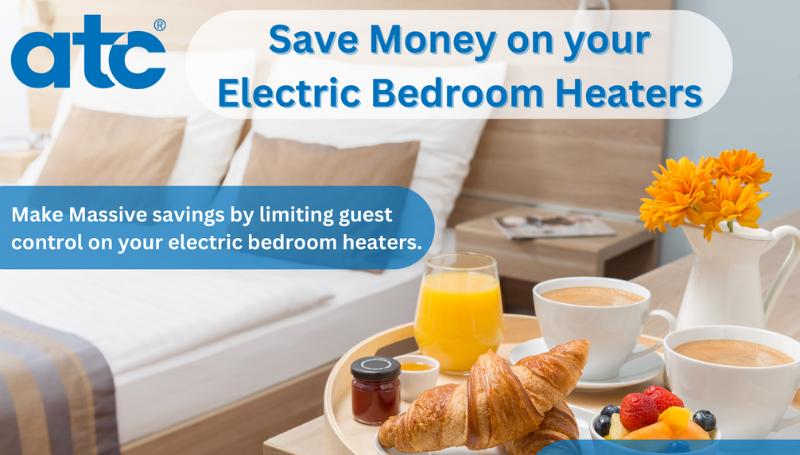 The ATC Merida RF Digital Panel Radiator is part of the ATC Smart family of heaters. It incorporates advanced technology that ensures excellent energy efficiency along with comfort and design for every application.
ATC RF Heating Range Video
How it works
From the reception desk you can have complete control and visibility of each heater remotely. You can see if the heaters are on, what setting they are in and how much energy they are using. If you wish, you can then change settings to ensure best performance at that given time.
When rooms are occupied, you are still in control of the heating. Using Landlord mode, the only option available to the guest is to boost the heater to a pre-set temperature. If required, the settings can be changed from the front desk. This takes away the opportunity for the guest to turn the heater up and leave it on. This is a huge cost saver!
When rooms are not occupied the heaters are in a setback temperature mode thus saving energy.
If a room is occupied with the heater on and the guest decides to open a window, then the open window function kicks in and turns the heater off - saving energy.
The Merida is a silent heater, no clicking noise when the thermostat kicks in, creating a peaceful environment for guests.
The Merida can be installed in place of the current electric heater on site with no fuss.
The Merida is a sleek and modern radiator which complements any room decor. It is designed to offer complete control to the bill payer, which will save energy and cut down on costs.
At ATC we have representatives covering the 32 counties of Ireland and offer superb back-up service. We work closely with our customers to always try to deliver the best possible service. Contact the team below for a site survey!
Contact details
Irish Hotels Federation | Working Together