Equipment
ATC | Reduce your Outdoor Heating Energy Costs this Summer
Make significant savings by replacing Gas with Electric outdoor heaters
IHF Associate Member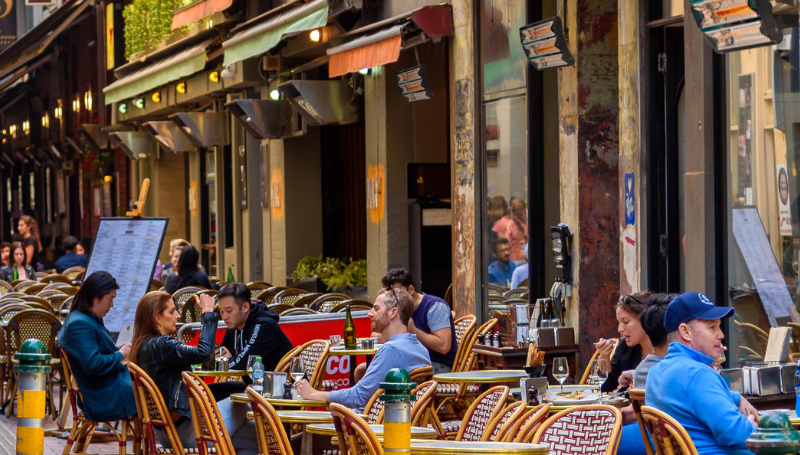 Summer is almost upon us – and so is the opportunity for patrons to dine outdoors! This comes with the government's announcement to extend the operation of outdoor seating areas for pubs and restaurants as the hospitality industry enters the summer season.
With energy costs now at an all-time high, you may be looking for ways to reduce your energy consumption costs.
Did you know that Gas Outdoor Heaters cost €7,644 in energy costs per year, compared to €1,345 for Electric Outdoor Heaters.
That's €26.00 per week for electric outdoor heaters compared to €147.00 for gas!
That means, by switching from Gas to Electric Outdoor Heating, you could save a whopping €6,299 per year!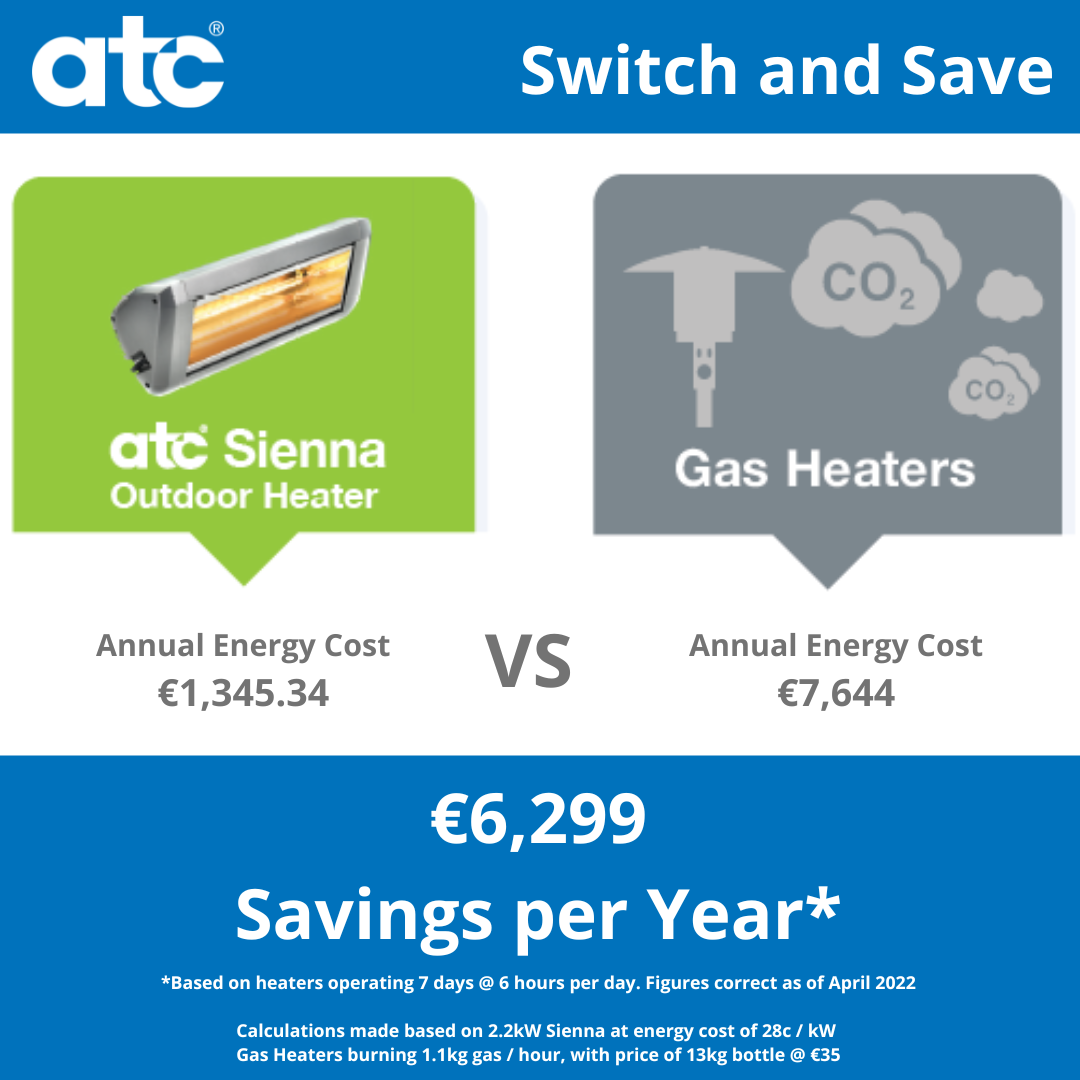 Check out the ATC Range of Outdoor Heaters – download the brochure.
For more information, contact your local electrical wholesaler or get in touch with Declan at ATC below.
Contact details
Irish Hotels Federation | Working Together