Food & Beverage
Bewley's showcases its commitment to climate action and Fairtrade
Fairtrade Fortnight is taking place from 21st February – 6th March 2022.
Bewley's
IHF Associate Member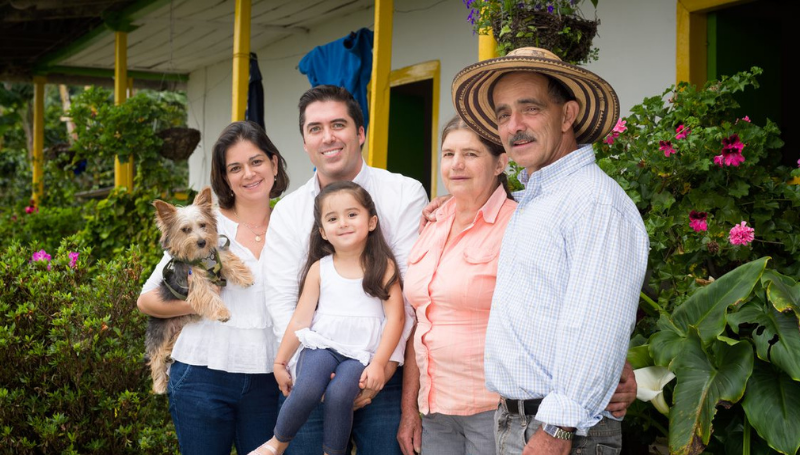 Bewley's, Ireland's leading coffee and tea company, is proud to continue its commitment to Fairtrade by partnering with Fairtrade Fortnight for another year. Bewley's was the first company to bring Fairtrade produce to market in Ireland in 1997 and is delighted to be a part of Fairtrade Fortnight 2022, which takes place 21st February – 6th March. The theme of this year's virtual festival is Choose the World You Want.
Fairtrade Fortnight is an annual event that sees hundreds of individuals, companies, and supporters of Fairtrade across Ireland come together to build public understanding of the role Fairtrade plays in climate action and sustainable farming. When a product carries the Fairtrade mark it assures customers that it was produced according to international Fairtrade standards. These standards ensure Fairtrade products are socially and economically fair and environmentally responsible.
Climate Action
This Fairtrade Fortnight, Bewley's will once again team up with Fairtrade to highlight the growing challenges that climate change brings to farmers and workers in vulnerable communities across the globe. The climate crisis is an ongoing threat in the day-to-day lives of these communities which see impacts such as droughts, crop disease, floods and shrinking harvests, all the while trying to manage farms and forests sustainably.
Bewley's has made a global impact on Fairtrade coffee, contributing to 0.5% of global Fairtrade coffee Premium and approximately a half of Fairtrade coffee Premium in Ireland. Over the past five years, Bewley's has paid an estimated €2 million in Fairtrade Premium. This Premium provides workers and farmers with a sum of money that accumulates in a communal fund to be used for their respective needs. This fund can be used to support Fairtrade workers following devastating the devasting effects of climate change, as well as to improve social, economic, and environmental conditions.
Long Standing Relationships
Bewley's prides itself on its host of long-standing relationships with Fairtrade farmers and producers. Through these partnerships, Bewley's can identify the impact it has on local farms, suppliers, and the communities in which it is involved. Since 2018, Bewley's has had a relationship with Columbian cooperative Cafecultores de Anserma which is managed by Luis Miguel Garcia. The cooperative has been Fairtrade since 2005 and has invested its Fairtrade Premium in social programmes for its members as well as purchasing with supplies and equipment to improve their productivity and overall coffee quality.
Luis Miguel Garcia, General Manager, Cafecultores de Anserma Cooperative comments: "Through the Fairtrade Premium we have strengthened our capacities as a cooperative. We have invested in new machinery and solar panels, to produce a higher quality and more sustainable coffee to be able to improve our members' income with better prices. Bewley's has been a phenomenal support to us on this journey. As a cooperative business entity who has had to cope with significant challenges in the marketplace, we greatly admire Bewley's decision to maintain its 100 percent commitment to Fairtrade."
Catherine Casserly, Marketing Director, Bewley's Ireland adds: "Bewley's has been a proud supporter of Fairtrade in Ireland for over 25 years, and we are committed to continuing this support long into the future. Since 2017, Bewley's has been 100 percent Fairtrade, and we have contributed an estimated €2 million in Fairtrade Premiums since that time. Our coffee-growing partners are a huge part of our business and helping them to continue their work and secure their futures is something we care very deeply about. We encourage everyone to learn about the journey of coffee from field to cup this Fairtrade Fortnight."
To learn more about Bewley's work in Fairtrade Fortnight, please visit www.fairtrade.ie.
Contact details

Declan Doogan01 816 0600 / 086 045 9155Declan.Doogan@bewleys.com Web www.bewleys.com
Irish Hotels Federation | Working Together