Food & Beverage
Schweppes launches Pink Soda and Lemonade 200ml mixers
Offering choice to drinkers of gin, vodka & rosé to create the perfect summer serve
Coca-Cola HBC Ireland
IHF Associate Member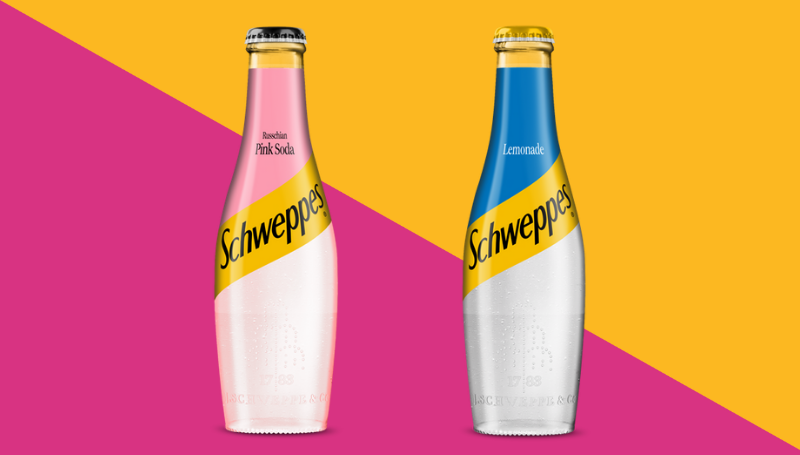 Schweppes are delighted to launch two new 200ml mixers to the Irish market – Pink Soda and Lemonade, both available now via your local Coca-Cola representative or wholesaler.
The mixers target an identified category opportunity:
1/3 of younger consumers are drinking cocktails more than a year ago
3 in 5 cocktail drinkers said they like to keep up to date with the trends and fashions
Consumers in search of…delicious, guilt-free, low calorie offerings with a fresh, healthy & premium feel
SCHWEPPES PINK SODA 200ML
Low calorie / 20 calories per 100ml
Pairs with Gin, Vodka + Rosé
Aromatic blend of lemon, lime + orange flavors
SCHWEPPES LEMONADE 200ML
Low calorie / 18 calories per 100ml
Pairs with Gin, Vodka + Whiskey
Great tasting carbonated lemon drink
Already launched in GB, the new products have a successful track record:
Fastest growing mixer in portfolio vs 2019
Same size as Schweppes Slimline Elderflower Tonic Water that has more than doubled in size vs 2019
The launch of Pink Soda + Lemonade offers choice to drinkers of gin, vodka & rosé to create the perfect summer serve
Schweppes Pink Soda launches with a recommended serve - Schweppes Pink Spritz, plus two other serve suggestions – Vodka Soda Spritz and Paloma Wind Down.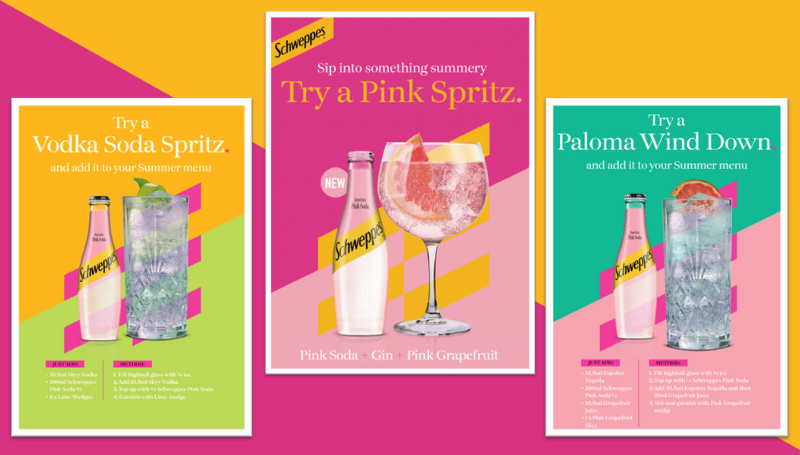 The new serves add to the existing range of low-cal Schweppes serves available – Strawberry Spritz, Citrus Spritz and Elderflower Fizz.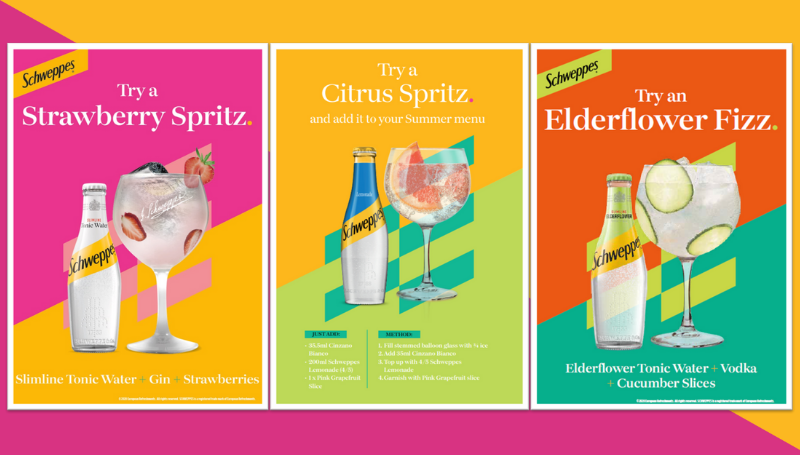 For more information, please contact your local Coca-Cola representative or customer service (ROI) on 1890 262 226. Schweppes Summer Suggested Serve / Cocktails booklets available to support.
Contact details

Gareth Devlin1890 262 226Gareth.Devlin@cchellenic.comWeb ie.coca-colahellenic.com
Irish Hotels Federation | Working Together