Hospitality Products
McGrath Refrigeration joins the Hugh Jordan Group
One of Ireland's largest importers and stockist of commercial plug-in Refrigeration and Catering Equipment
Hugh Jordan
IHF Associate Member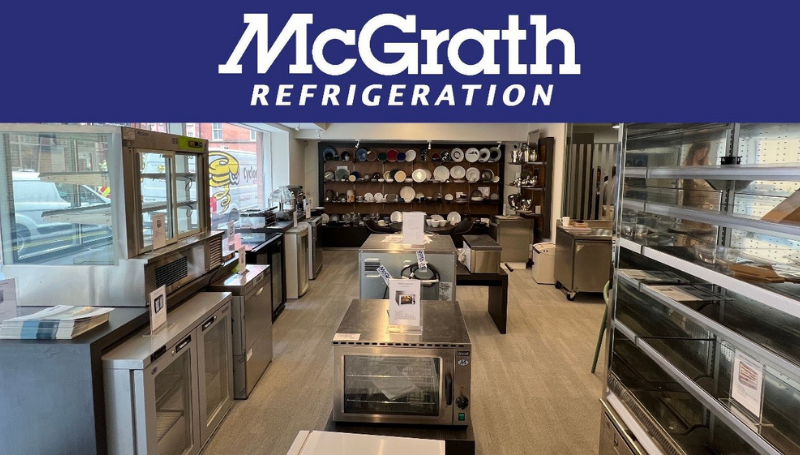 Hugh Jordan Catering Supplies are delighted to announce that McGrath Refrigeration, previously based in Harold's Cross, have now become part of the Hugh Jordan Group, alongside Hugh Jordan Ireland, Hugh Jordan UK and AJ Stuart Belfast.
Established by brothers Tom and Damian McGrath in 1981, McGrath Refrigeration has grown into one of Ireland's largest importers and stockist of commercial plug-in Refrigeration and Catering Equipment, and are highly regarded within the industry for their strong levels of expertise and personal service.
McGrath Refrigeration will continue to operate with Tom and Damian's leadership as a dedicated refrigeration specialist within the Hugh Jordan group, and have recently moved to an extensive new showroom just a short walk from the heart of the Dublin hospitality scene.
For more information on McGrath Refrigeration or to talk about your product needs please contact the team below or visit our showroom and shop located at: Unit 1&2 Chancery Court, Bride St, Dublin 8, D08 HD82
---
Contact details
Tom and Damien McGrath
01 453 3277
/
01 453 3201
info@mcgrathrefrigeration.com
Irish Hotels Federation | Working Together