Equipment
Reliance Laundry Equipment - total laundry solutions for your property
The main suppliers of the LG Equipment Brand, equipped with state-of-the-art features
Reliance Laundry Equipment
IHF Associate Member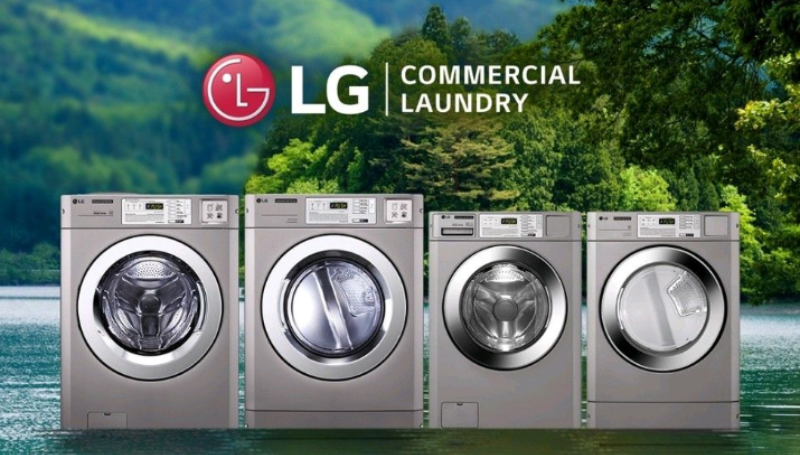 Reliance Laundry Equipment is a Guaranteed Irish Company and a leader in Commercial Laundry Equipment sales and services in Ireland. Reliance Laundry Equipment is very active in pursuing sales opportunities, we are also receiving requests weekly from high level customers who are now contacting us based on word of mouth and on the quality of our work. We offer the highest level of service to our customers.
Reliance Laundry Equipment is the main supplier of the LG Equipment Brand. We have a constant stock of both machines and parts in our centrally located warehouse.
LG's Commercial Laundry Systems give you a total laundry solution including the most suitable equipment and full support for your business.
LG Professional Washer & Dryer Equipment for Laundries
The LG Commercial Laundry Systems are the perfect solution for your business. They are equipped with state-of-the-art features; they offer a cost saving solution for your business that includes high performance and energy efficient functions.
The LG Machines are ideally suited to on-premises laundries. They can be token, coin or App operated.
The machine's drum is made from stainless steel to prevent staining during the wash cycle and is embossed to increase the amount of contact with the fabrics, creating a better wash action. The pre-programmed cleaning cycle prevents the build-up of dirt, improving performance even in the busiest of locations.
The Main Benefits of the LG Commercial Washers & Dryers:
Performance & Efficiency
Powerful & Cost-Saving
Gyro Balancing System
Low Noise and Less Vibration
10° Tilted Drum

High Performance with Less Water Consumption
The specially engineered 10° slope drum enables the washer to have a higher level of water in the tub, using less water without sacrificing superior washing performance

Efficient System & Easy Maintenance - Easy and hygienic management so you can focus on your business
Tub Cleaning System - Cleaner Tubs for Cleaner Laundry - Dirty tubs that are used for long periods of time can affect laundry performance. The Tub Cleaning System keeps the tub hygienic and clean* for many uses
Auto Dosing System - LG Machines are compatible with Auto Dosing Systems
Washers come in different sizes
Dryers can be electric or gas
To find out more about how Reliance Laundry Equipment can provide the perfect laundry solution or your property, contact Tony below.
Contact details

Tony Tobin086 088 3634info@reliancelaundryequipment.ieWeb reliancelaundryequipment.ie
Irish Hotels Federation | Working Together