Technology
Snapfix completes €1.75M funding round
Transforming task management for buildings, infrastruture & equipment.
Snapfix
IHF Associate Member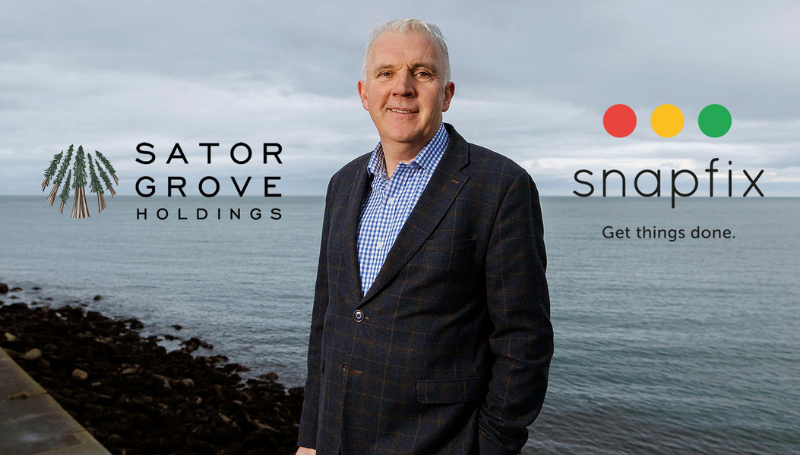 Snapfix has announced €1.75M funding, backed by Sator Grove Holdings, a US-based investment holding company designed to 'help the world's top entrepreneurs, operators and investors attain the extraordinary'.
The investment will allow Snapfix to develop its platform to a world class standard, in addition to developing strategic partnerships and accelerating international sales growth.
The Snapfix app works similarly to WhatsApp, allowing users to share photos and messages relating to tasks to be completed, and issues to be resolved. Snapfix is designed for super efficient communication between multi-lingual teams, and significantly reduces time and costs.
Headquartered in Dublin, Ireland, Snapfix is an award-winning software platform on a mission to become the maintenance platform for the world, and was founded in 2019 by Paul McCarthy.
"The management and maintenance of buildings is a massive global problem, with many still using old and inefficient solutions, including pen and paper. At Snapfix, we focus on simplicity. Everything starts with a photo. A photo speaks a thousand words, and a photo speaks every language. And everyone in the world understands the Red-Yellow-Green traffic light system. We see the traffic light as the global symbol for teamwork, and that's why we have made it our logo. Combining photos and traffic lights into a simple system allows everyone to 'capture, communicate and complete' tasks efficiently. Our mission is for Snapfix to be used in every building, with every piece of infrastructure, and with every piece of equipment, in the world.
Today, teams can use their smartphones to collaborate effectively, instantly turning their building into a 'smart building'. Snapfix is as simple to use as WhatsApp, for team communication, maintenance, cleaning, fire safety, health and safety, security, asset management and more.
Our aim is to create a new future for our customers, providing a dynamic and customer-focused platform which will be integral to solving their evolving needs for years to come. Our dedication to simplicity is key to this vision.
Snapfix are delighted to be part of the Sator Grove team. We are perfectly aligned with their principles and long term thinking. We look forward to tackling this global opportunity, and making an impact on the world and on the day-to-day lives of our users." Says, Paul McCarthy, Founder and CEO, Snapfix
"We back ambitious and edifying companies, and Snapfix is executing a vision to empower people around the world to do their daily work with more joy, simplicity and effectiveness," Says Paul Buser, Co-Founder and Co-CEO of Sator Grove Holdings. "Over time, we believe the reach of the company and its products is almost limitless."
Sator Grove Holdings www.satorgrove.com. is a permanent capital investor helping the world's top entrepreneurs, operators & investors attain the extraordinary. With a vision to create a thriving ecosystem rooted in love and centered upon company building, they do this by providing enduring capital and also by enabling their company holdings to achieve their full potential. Sator Grove's shareholders include several world-class company CEOs and investors, and together, Sator Grove's aim is to 'sow good seeds' that grow into win-win outcomes for all constituents, including society and future generations.
Contact details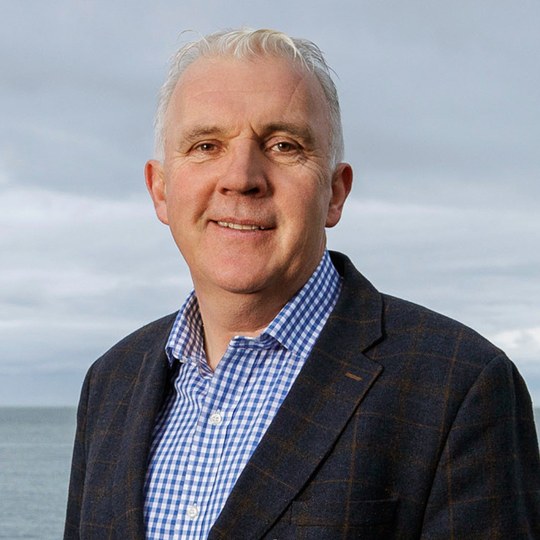 Paul McCarthy086 239 2339paul@snapfix.comWeb www.snapfix.com
Irish Hotels Federation | Working Together