Hospitality Solutions
Merry Christmas and Happy New Year from Tierney's
We look forward to continuing serving customers with the very best in IT systems and solutions in 2023
Tierney's
IHF Associate Member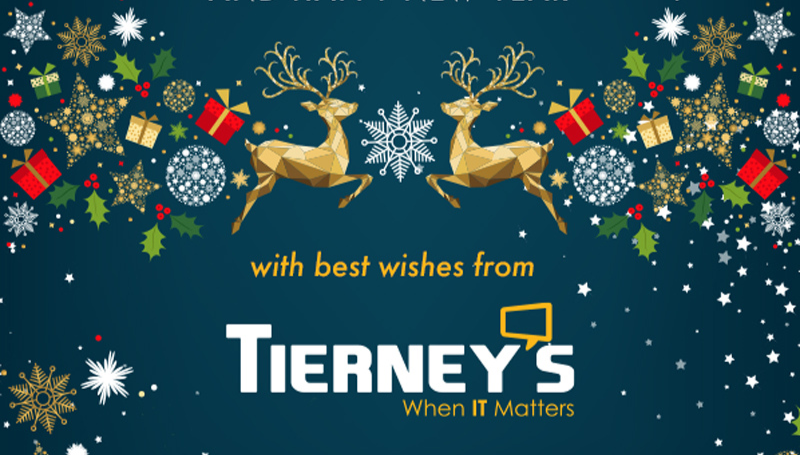 To our valued clients in the hotel and guesthouse sector, as 2022 draws to a close, we wish to say a warm thank you for your continued support and custom. We are very proud of what the company has achieved this year and appreciate all the hard work and dedication from our team.
As we head into 2023 we are very excited to continue serving customers with the very best in IT systems and solutions, providing great support and developing and exploiting new technologies.
In lieu of Corporate Gifts and Christmas Cards this year we have chosen to support these deserving charities: Irish Refugee Council and West Clare Cancer Centre.
Wishing you a very Happy Christmas and we look forward to seeing you in the new year.
Kevin Tierney and Mary Jansen, Company Directors.
Contact details

Renae Downes065 682 8281sales@tierneys.ieWeb www.tierneys.ie
Irish Hotels Federation | Working Together