Linen
Vision Linens - Helping Hoteliers Achieve Their Ecological Goals
Introducing ecopure - a brand of sustainable textiles.
Vision Linens
IHF Associate Member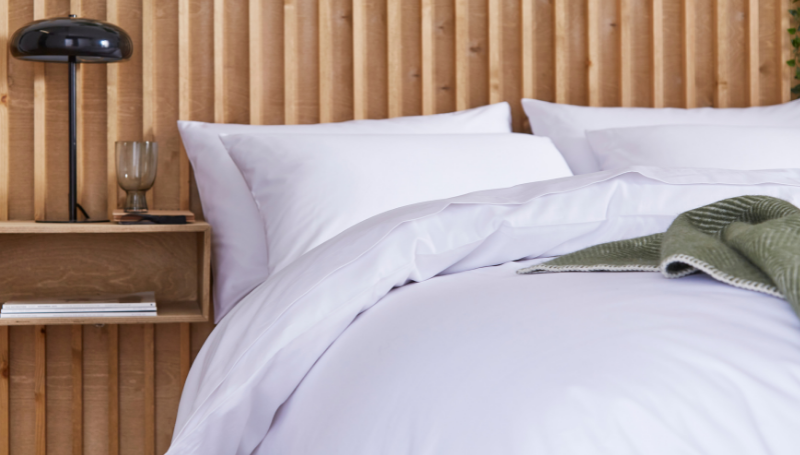 Leading textile company Vision Linens brings you ecopure, a brand of sustainable textiles. The ecopure product range offers everything required to produce a complete and eco-friendly guest room from duvets to pillows, to flat bed linen, towels, bathrobes and slippers.
One of the biggest trends in hospitality is that of the eco-conscious guest. The current spotlight on climate change has made hotel guests increasingly aware of environmental responsibility. Research published reveals that 60% of travellers who are loyal to a hotel brand say that the brand's corporate responsibility is a key factor in their loyalty.
Across the ecopure range, the products are identified under four essential categories making it easy to identify the strengths of each product:
Recycled: Turning bottles into recycled polyester for our products and reducing waste ending up in landfill and ocean. Filled products are sourced from GRS certified mills
Organic: Products made from 100% cotton and carry GOTS (Global Organic Textile Standard)
Natural: Bypassing the normal and often harsh chemical processes applied to textiles, saving on water and energy and kinder to the planet
Energy Efficient: Offering lightweight and super absorbent products resulting in easy care, quick laundering and large savings on water and energy
ecopure is a sustainable textile brand backed by substance and certifications. To find out more, including the incredible testing results on the ecopure Energy Efficient Towels, simply get in touch.
---
Marc Wynne Sales Director Ireland Marc.Wynne@visionlinens.com 042 93 69900 / 087 240 9797 Web www.visionlinens.ie
Ann Buchanan Office Sales Manager Ireland Ann.Buchanan@visionlinens.com 042 93 69900 / 0044 7827 885857 Web www.visionlinens.ie
Irish Hotels Federation | Working Together