Insights
Bank of Ireland - Hotel Industry 2022 Insights and 2023 Outlook
Performance metrics, inflation, VAT, trends and consumer sentiment
Bank of Ireland
IHF Associate Member

2022 H2 Insights
Despite the many challenges that the hospitality and tourism sector faced during 2022, most accommodation providers reported a very strong year. Record average room rates and a bounce-back in demand/occupancy delivered encouraging turnover figures for many service providers.
However, inflationary pressures including a gargantuan increase in energy expenses kept EBITDA margins at bay. An estimated 23% of Fáilte Ireland registered accommodation (16.9% of registered hotel beds) is currently contracted for International Protection IP (Refugees) and Beneficiaries of Temporary Protection BOTP (Displaced Ukrainian citizens). This anomaly continues to distort Key Performance Indicators across all locations with a heavier influence in those areas with a higher concentration of contracted beds like Clare, Laois and Tipperary where over 30% of beds are currently under contract.
Overseas arrivals into Ireland surged back to 85% of 2019 levels by the end of November 2022 as per CSO reports, and domestic demand levels remain robust supported by low unemployment levels reported at 4.3% for December 2022. Demand for hotel assets also recovered for the period, with Jones Lang LaSalle (JLL) reporting 19 transactions amounting to €400m during the year, almost double the 2021 figure.
2023 H1 Outlook
After the first full year of post-pandemic trade, hotel operators are more optimistic about the future of the sector. Businesses are reporting strong levels of bookings and sustained average room rates for the first quarter of this year which is driving business sentiment on an upward trend, as evidenced by the latest Fáilte Ireland Tourism Barometer (December 2022 update).
However, businesses owners and managers are concerned about a few issues, including the anticipated increase in the hospitality VAT rate, inflation (including energy costs), the slowdown in the Tech sector, and fears of recession expressed by leading economists at the World Economic Forum in Davos.
The VAT increase from 9% to 13.5% could have an immediate negative impact in profit margins across the sector, particularly detrimental for businesses with a higher dependency on food sales as the margins on these have been under increased pressure in recent times.
Bank of Ireland Business Banking: businessbanking.bankofireland.com
Bank of Ireland Corporate Banking: corporate.bankofireland.com
Contact details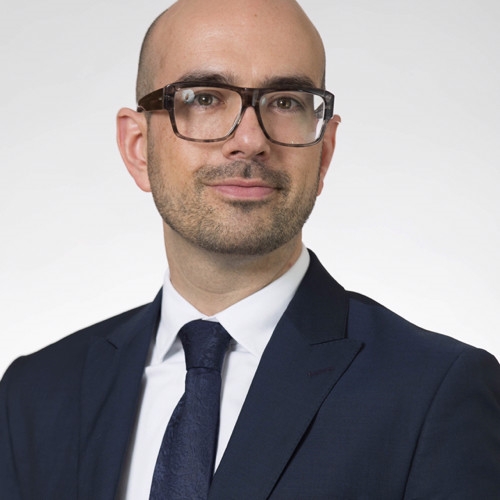 Gerardo Larios Rizo Head of Hospitality Sector 087 795 1253gerardo.lariosrizo@boi.com
Irish Hotels Federation | Working Together