PMS & POS Solutions
Testimonial: CBE's 20 year partnership with Ballygarry Estate Hotel & Spa
Intuitive software and exceptional customer service provide value for the luxurious four-star hotel
CBE
IHF Associate Member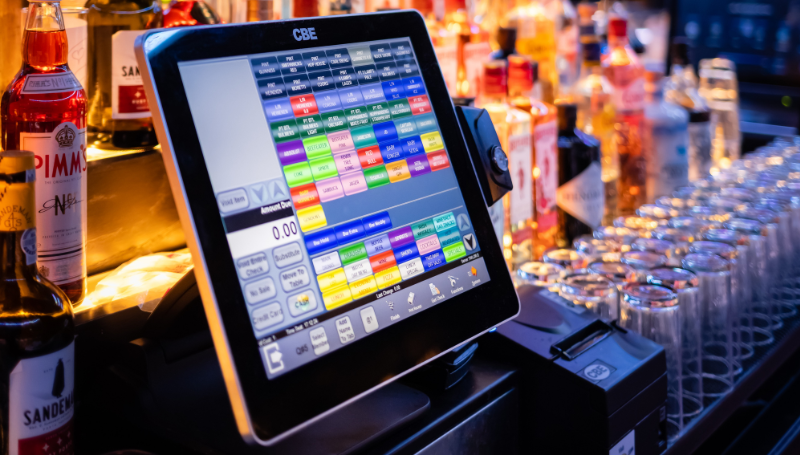 CBE and the team at Ballygarry Estate Hotel & Spa in Tralee, have cemented their relationship over the last 20 years. With a presence throughout the whole last generation of the family, CBE brings an immense support system to the property. With an F&B reliance on the local market, the hotel welcomes over 100K visitors annually solely to its Brasserie restaurant, exclusive of its other dining and bar options, and with 10 busy POS systems throughout the property, downtime is simply not an option. Throughout the years, the CBE offering has evolved, as has its product delivery within the hotel and the benefits are rewarding.
Thys Vogels, Hotel Manager at Ballygarry House Hotel & Spa, says it's the people at CBE that adds value to the partnership: "Ultimately, CBE are just very good people, and they are spot on to deal with. We get on well together and they are always there to offer support and to manage and resolve any issues swiftly. As an essential provider, we remained open throughout the Covid lockdowns and we experienced zero interruption in CBE's level of support throughout the pandemic, in fact, they were incredibly supportive by offering flexibility to their service agreement. They really understand our business and whilst we have swapped out many other hotel application products throughout the years, we've remained with CBE due to their excellent customer service.
"My previous experience with other POS providers raised frustrations as queries and issues were farmed out to call centres in other parts of the world but with CBE, we have a relationship built up with them and through a single point of contact they deliver that local (quick) support that's needed in our fast-paced industry. In addition, the system is very intuitive, is not complicated to use and it's easy to add products. We currently benefit massively from CBE's Pixelpoint solution which brings an integration with Azpiral to offer the purchase of gift vouchers alongside more advanced capabilities to help us to better run the business. With CBE, you get what you pay for, and you absolutely get value for your investment with them."
Find out more about CBE on their profile page HERE, and contact the team below to find out what CBE could do for your business.
---
Contact details

Paul Kenna CBE Hotel Product Manager 0818 373 000 / 087 958 5066paulkenna@cbe.ieWeb www.cbe.ie
Irish Hotels Federation | Working Together