Food & Beverage
Mix Up Your Summer with Schweppes Pink Soda & Slimline Elderflower Tonic
Schweppes has picked up a number of medals at the Class Bartenders Brand Awards
Coca-Cola HBC Ireland
IHF Associate Member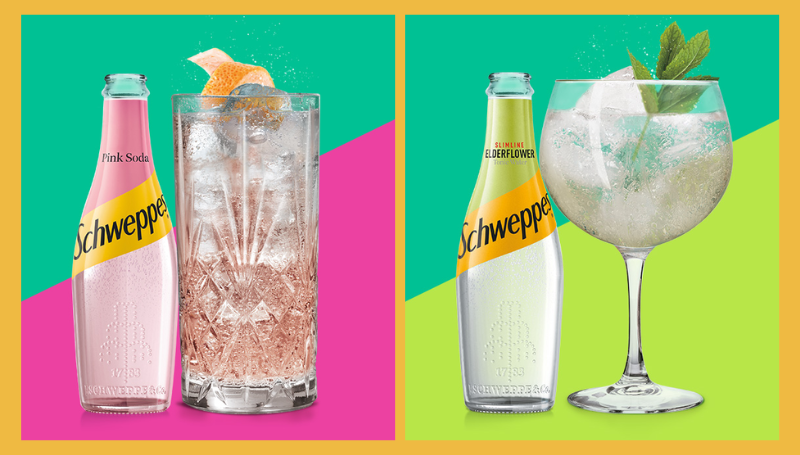 Schweppes, the country's best loved mixer, is bringing a pop of flavour to you this Summer with Schweppes Pink Soda and Slimline Elderflower Tonic Water.
Pink Soda is a new mixer from Schweppes. Subtle, citrussy and aromatic, our Pink Soda pairs perfectly with gin, vodka or rosé wine and your favourite garnish. And best yet, enjoy your pink drink guilt-free as Schweppes Pink Soda is 20 calories per 100ml. Schweppes Elderflower Slimline Tonic Water is the perfect pairing with vodka or gin adding floral freshness to your drink with no added sugar and only 2 calories per 100ml. Prepare to sparkle with excitement with the delicious taste sensation of the refreshing drinks that Schweppes is known for.
We are delighted to share that Schweppes has picked up a number of medals at the Class Bartenders Brand Awards. The Bartenders' Brand Awards are a unique blind tasting, design and value-tested competition for spirits, wines, beers and drinks products for the UK bar industry. Now in their sixth year, the event aims to provide independent and honest reviews for drinks brands targeting the UK bar trade. Last year Schweppes Slimline Elderflower received two Gold Medals for taste and design! We are pleased to announce that Schweppes Pink Soda and Slimline Elderflower have recently been awarded additional silver and bronze medals for taste and design 2023.

The Schweppes flavours will be supported all summer long through a newly developed 'suggested serve' booklet providing venues inspiration to create serves linked to all Schweppes varieties. The Schweppes sales team will also work in partnership with outlets to activate the brand on menus, highlighting mixability opportunities and suggested serves.
Schweppes Pink Soda and Elderflower Slimline Tonic Water provide an opportunity to further grow Schweppes within the on-trade, driving brand relevance with the return of the summer social occasion in pubs, bars and restaurants. Consumers continue to look for flavoured mixer options, which deliver on taste, fizz, low calorie and low sugar content all offered within our Schweppes flavour mixer options and wider Schweppes portfolio.
Find delicious cocktail recipes, product information and more on the newly launched Schweppes website schweppes.coca-cola.ie.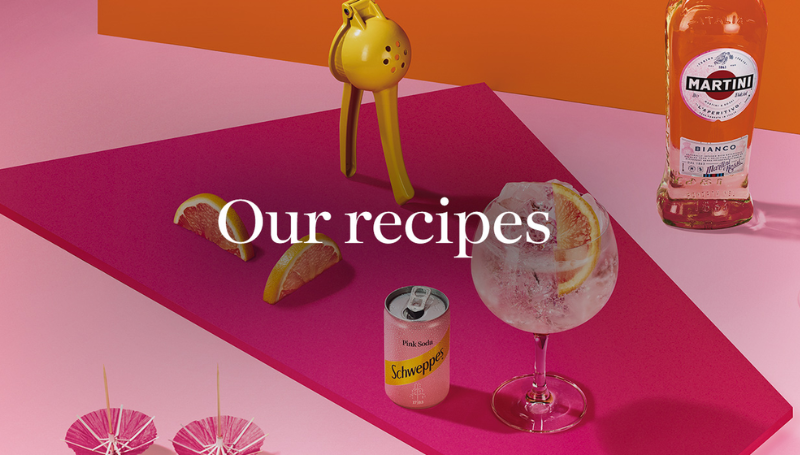 Try a new Schweppes serve this Summer:
Quench your thirst with a Schweppes Pink Spritz:
35.5ml Gin
200ml Schweppes Pink Soda
Garnish with slice of Grapefruit
Our Slimline Elderflower Tonic Water is a no-sugar, low calorie version of our classic tonic, with a hint of Elderflower. Delicious paired with vodka or gin.
Mix things up with an Elderflower Fizz:
35.5ml Vodka
200ml Schweppes Slimline Elderflower Tonic Water
Garnish with 3 slices of cucumber
Contact details

Gareth Devlin1890 262 226Gareth.Devlin@cchellenic.comWeb ie.coca-colahellenic.com
Irish Hotels Federation | Working Together