Hospitality Products
Hugh Jordan | Accessory kits to suit your business
Take advantage of special reduced prices on select guest accessory kits!
Hugh Jordan
IHF Associate Member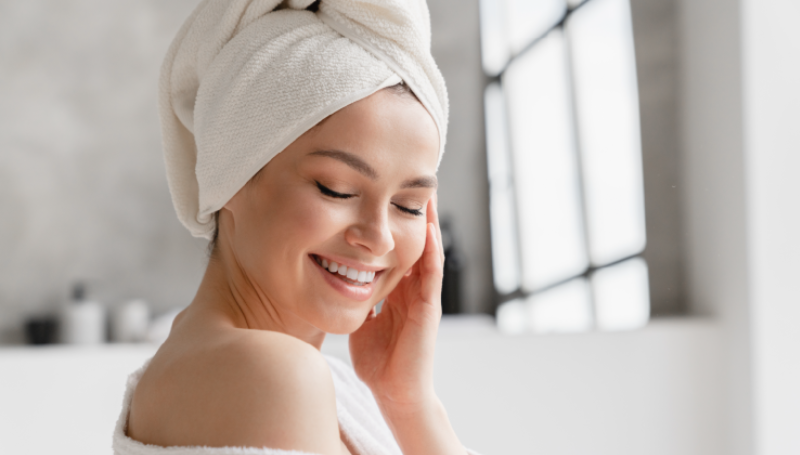 Accessory kits are a great way to add value to your customer's stay, but it can be hard to know which products would be best for your business. Read our article below to learn more about some of the options we offer at Hugh Jordan.
What are Guest Supplies
Guest supplies fulfil the basic needs of guests during their stay. By providing items like toiletries, shower products, and personal care kits, hotels ensure that guests have access to necessary items they may have forgotten or didn't pack.
Why They're Important
High-quality guest supplies contribute to an enhanced guest experience. When guests find well-stocked amenities, they feel valued and cared for by the hotel. It creates a positive impression and fosters a sense of comfort and relaxation during their stay.
In a competitive hotel industry, offering comprehensive and well-thought-out guest supplies can serve as a point of differentiation. It sets a hotel apart from competitors and can be a deciding factor for guests when choosing where to stay. By providing a range of guest supplies and ensuring they are of high quality, hotels can gain a competitive edge.
Guest supplies give you the chance to create a memorable experience – helping to improve your brand reputation and loyalty with your customer as well as encourage repeat visits.
Accessory Kit Options
Hugh Jordan offers a wide range of accessories kits for you to provide to your customers. Two of the popular options are our White Accessory Kits and our Kraft Accessory Kits – each with their own benefits and style.
Kraft Accessory Kits
Our Kraft Kits are ideal for businesses looking for an eco-friendly solution to the traditional plastic options on the market. Each product is made from either corn starch or straw, making them both recyclable and biodegradable. The box is made from recyclable kraft material and is adorned with a trendy and modern symbol design of the box's contents for easy identification by customers.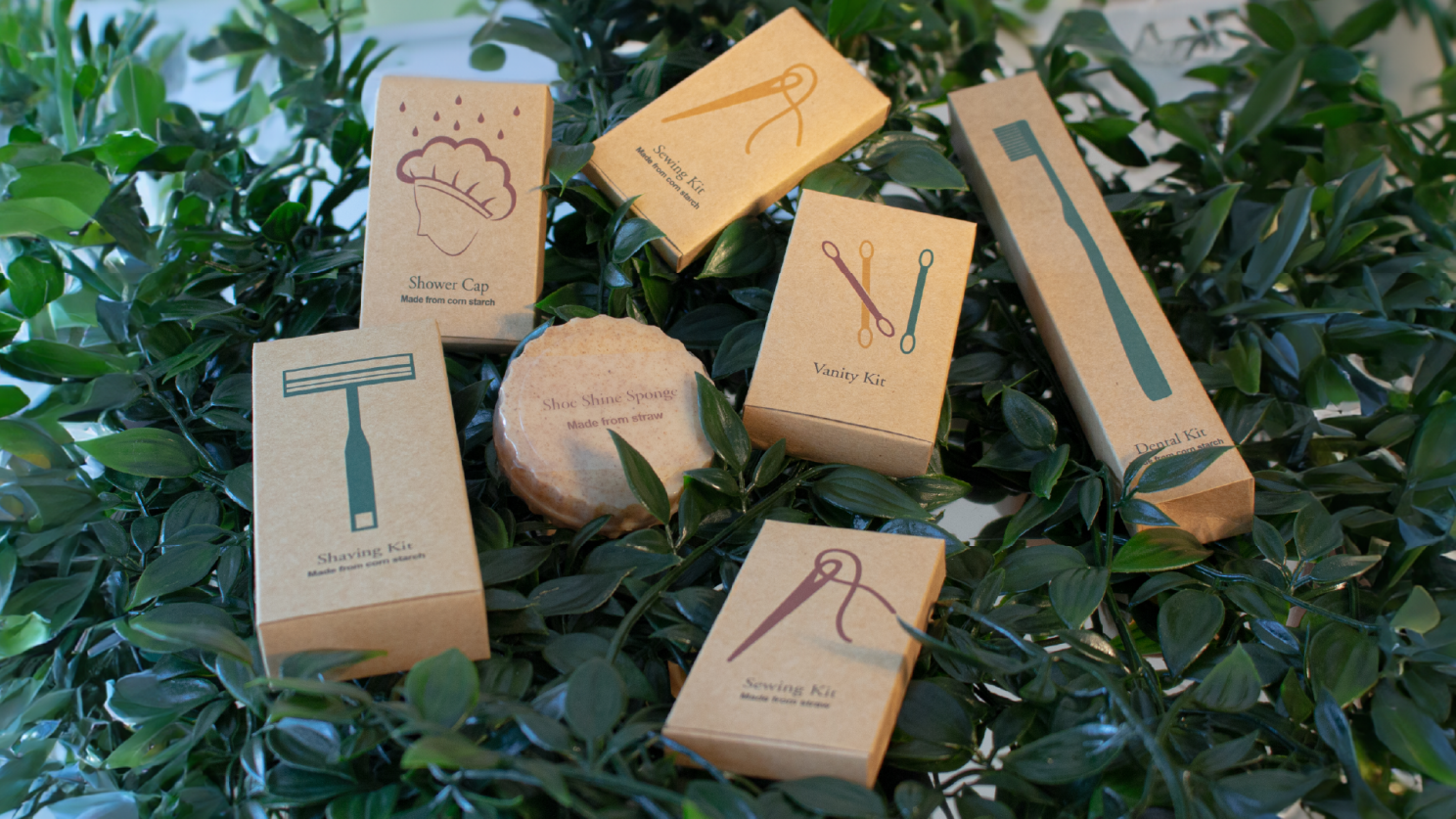 White Accessory Kits
The minimalistic and elegant design of our White Kits are the perfect solution for those wanting a more timeless option. Each of the products are made of high-quality plastic giving your guests a simple durable option for the duration of their stay.
Original Botanicals Accessory Kits
The Original Botanicals collection of products is inspired by nature's own botanical ingredients, with blends that will indulge and soothe your guests. From invigorating shampoo and conditioner to refreshing body wash and lotion, our Original Botanicals range has everything your guests need for a luxurious experience.

Types of Accessory Kits
Each of our accessory kit options are available in our White, Kraft and Original Botanicals branding.
Sewing Kit
Your guest will be prepared for any wardrobe mishaps with our handy sewing essentials
Included: 6 colour threads - pre-threaded as well as a clothes pin and buttons
Shaving Kit:
Ensure a smooth and comfortable shaving experience for your guests
Included: Razor and shaving cream
Vanity Kit
Let your customers indulge in a touch of luxury with our premium vanity essentials
Included: Ear buds, round cotton swab, nail file
Shoe Shining Kit
Help your guests step out in style with our shoeshine essentials
Included: Shoe-shining sponge
Shower Cap Kit
Keep your guests' hair protected and stylish while enjoying a relaxing shower
Included: Shower Cap
Dental Kit
Promote oral hygiene with our comprehensive dental care essentials
Included: Toothbrush and toothpaste
With the warm weather and the busy summer season upon us, take advantage of our special reduced prices on select guest accessory kits!
Looking to buy in bulk? For a limited time you can get a FREE CASE when you order 3 cases of select guest accessory kits!
Contact us for more information! sales@hughjordan.com
Irish Hotels Federation | Working Together