Food and Beverage
Serve Java Republic's new Summer Drinks range at your property
Exciting and innovative drinks perfect for the longer evenings and warmer weather
Java Republic
IHF Associate Member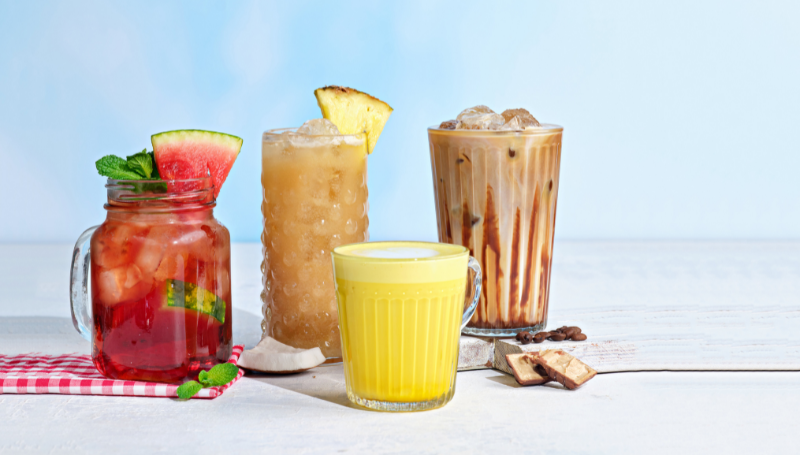 As Ireland's leading coffee roaster for over 20 years, we provide premium coffee and tea to businesses and homes throughout Ireland every day. This month we are delighted to launch our deliciously tasty and refreshing Summer Drinks range!
These Summer Drinks are perfect to enjoy along with the longer evenings, warmer weather and bluer skies. 
Choco Noisette Iced Latte & Frappé
The Choco Noisette Iced Latte and Frappé are refreshing and indulgent drinks that you will just love to treat yourself with! Made from a tasty mix of creamy hazelnut and smooth chocolate flavours, they are served over ice, with fresh cold milk. Perfect for summer days! 
Lemonade Colada Iced Tea
The Lemonade Colada Iced Tea combines 100% organic Mint & Lemon Verbena Tea, piña colada syrup and coconut purée, for a delicious non-alcoholic twist on the popular cocktail. Fruity and refreshing! 
Turmeric Latte
Enjoy a spicy kick with a hint of sweetness. The Golden Turmeric Elixir contains a delicious mix of turmeric, ginger, black pepper, cinnamon and organic vanilla. 
Watermelon Bliss Iced Tea
A refreshing mix of 100% organic Blood Orange herbal tea and delicious watermelon syrup, served over ice. 
If you would like to offer the Java Republic Summer Drinks range in your hotel or guesthouse simply contact your Java Republic rep today or phone 01 880 9300 to speak to a member of our customer service team. 
Contact details

Keith Ellis089 204 4447keith@javarepublic.comWeb www.javarepublic.com/hotels
Irish Hotels Federation | Working Together