PMS
Download the latest Mews 'Inspiring Independents' guide
Featuring latest 'Inspiring Independents' guide with success stories from leading independent hotels.
Mews
IHF Associate Member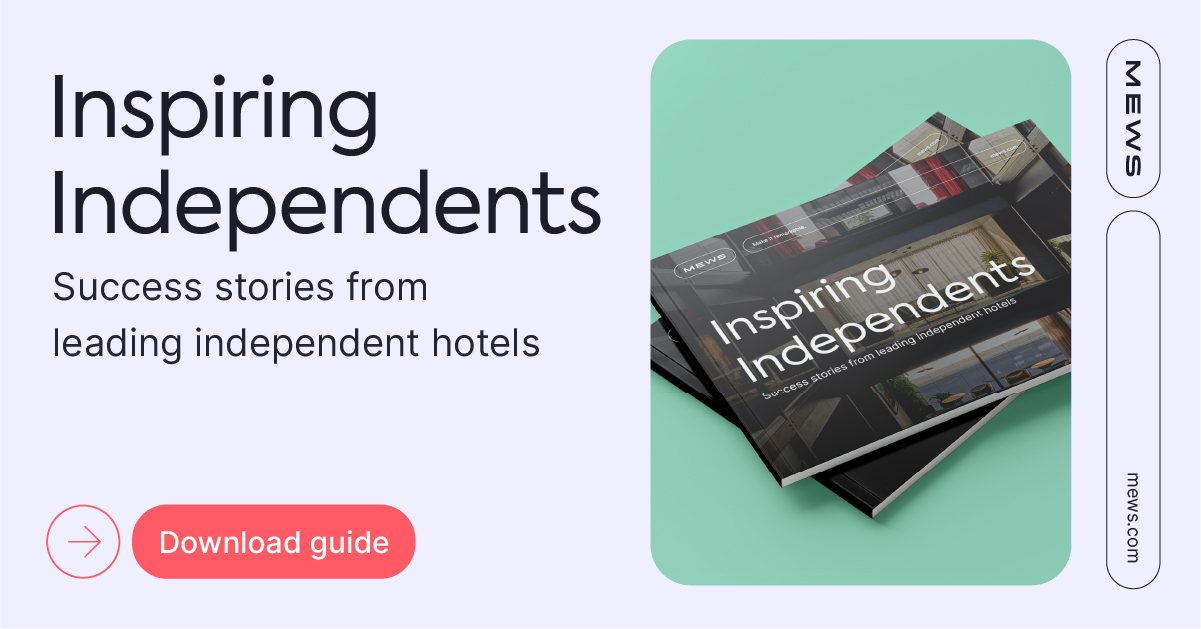 How did a Northern Irish lakeside haven boost RevPAR by 59%? How does a five-star Amsterdam hotel save hours every week across multiple departments? And how does Berlin's best hotel get double the average booking engine conversion rate?
Eight of the world's leading independent hotels share their secrets to success in our Inspiring Independents guide, from operational excellence to unique guest experiences.
It's free and it's packed full of insights. What will you learn?
Contact details

Ciara Madden Sales Director - UK & Ireland 0044 747 4911957ciara@mews.comWeb www.mews.com
Irish Hotels Federation | Working Together