Telecoms
Perfect Reception is now offering Live Chat service 7 days a week
Live operators can answer all questions on your business in real time
IHF Associate Member

On average hotels lose €100,000 a year due to answered calls. Typically, if a potential leisure guest, professional conference organiser, corporate guest or wedding couple repeatedly attempts to get through to someone to discuss their potential booking, but no one answers the phone, they simply give up and move their enquiry to a competitor.
Critically, the person who answers the phone and takes that initial enquiry is often the first impression a potential guest will get of that property. It's never a good start if the phone rings out or if the person on the other end doesn't have time to speak to a customer properly and is under pressure. This is where Perfect Reception can help, we answer those calls and take that pressure off, while ensuring businesses don't miss out on potential bookings and ultimately, lose revenue.
A new product we are offering is LIVE CHAT – website visitors can now ask questions in real time and get responses from a live operator. This service will operate 7 days a week from 8am – 10pm. Live Operators can answer all questions on your business and assist visitors with booking reservations or indeed call people back at a time convenient to them.
Loyalty 365 is a courtesy call service where we will call your customers 7 days a week, 52 weeks of the year, thanking them for their custom and offering them preferred accommodation offers.
Contact us today: 1800 910 555 – info@reception.ie
---
Contact details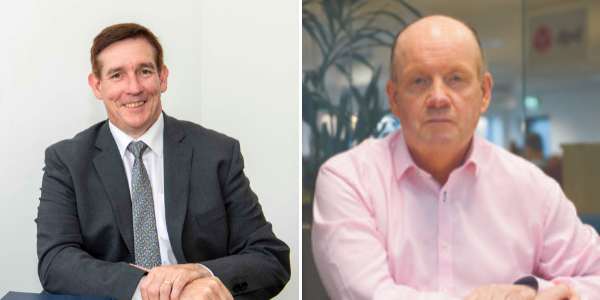 John O'Grady, Managing Director / Jim McCoy, Chairman john@reception.ie / j.mccoy@cos365.ie Web www.perfectreception.ie 1800 910 555

Contact details
Irish Hotels Federation | Working Together