PMS & POS
Elevating Hospitality Experiences: Unleashing QikServe's Innovation with POStech
A game-changing mobile ordering and payment solution that's transforming the hospitality industry
POStech Limited
IHF Associate Member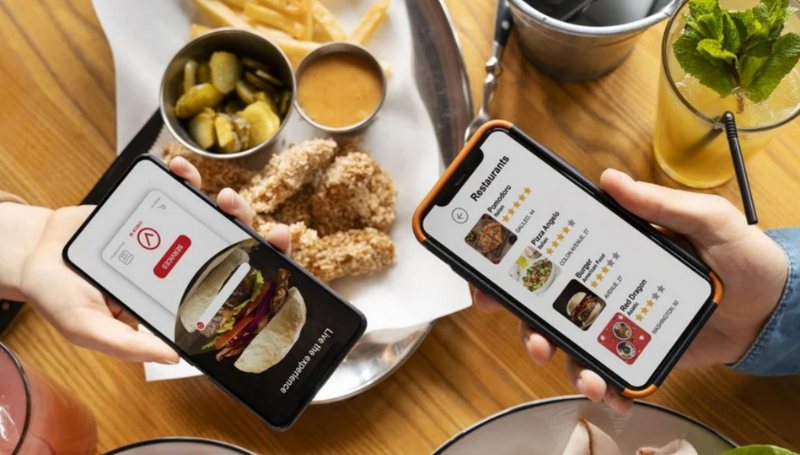 In a world where dining experiences are evolving faster than ever, POStech is proud to introduce Qikserve Order and Pay at Table – a game-changing solution that's transforming the hospitality industry. At the forefront of this revolution, QikServe's cutting-edge offerings are reshaping the way patrons engage with restaurants, cafes and eateries, and POStech is here to bring this innovation to your doorstep.
Seamless Digital Transformation
POStech understands the challenges faced by hospitality businesses, and that's why we've partnered with QikServe to provide a seamless digital transformation. Say goodbye to long queues and frustrated customers. With QikServe's mobile ordering and payment solution, your patrons can place orders at their fingertips, improving speed, convenience, and satisfaction.
Personalised Guest Engagement
We believe that every guest is unique, and their dining experiences should reflect that. QikServe empowers patrons to explore menus, customise orders, and create their favourites list. This personalised engagement not only nurtures loyalty but also encourages repeat visits, bolstering your brand's reputation.
Harmonious Integration
As technology experts, we understand that integrating new systems can be daunting. With POStech and QikServe, worry not. QikServe's platform offers a seamless assimilation with your current point-of-sale (POS) systems, including comprehensive integration with Oracle, as well as kitchen management tools and loyalty programs. Your operations continue running smoothly while you embrace the future of dining.
Adaptability for Every Venue
No two hospitality establishments are the same, and QikServe recognises that. From quick-service bar bites to upscale restaurants, POStech offers tailor-made solutions that suit your unique requirements. Whether you're aiming to expedite orders during the morning rush or elevate the fine dining experience, QikServe's versatility ensures a perfect fit.
Empowering Insights
In today's data-driven world, insights are invaluable. With QikServe, you gain access to meaningful analytics that unveil customer preferences, popular menu items, and peak ordering hours. These insights empower you to make informed decisions that enhance operations, refine menus, and ultimately, boost profitability.
A Visionary Future with POStech and QikServe
The future of hospitality is digital, and POStech is your partner in embracing this exciting transformation. With QikServe's cutting-edge solutions, you can elevate your guest interactions, streamline your operations, and secure your spot as an industry leader.
Discover more about QikServe's groundbreaking solutions by reaching out to us at lokeeffe@postech.ie.
Embrace the future with POStech and QikServe – together, we're redefining dining experiences for the better!
---
Contact details

Lorraine O'Keeffe01 4035370 / 086 0292623 lokeeffe@postech.ie Web www.postech.ie
Irish Hotels Federation | Working Together