Technology
Snapfix - June is Sizzling and so is Snapfix Pricing!
Get ready to supercharge your team's efficiency this summer
Snapfix
IHF Associate Member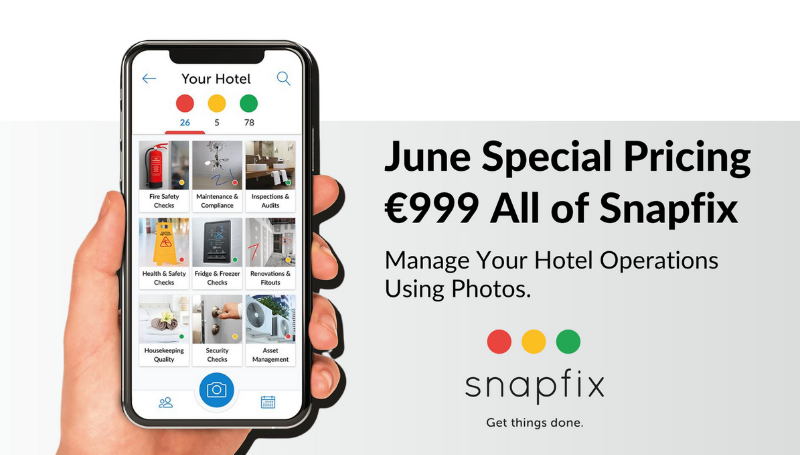 Get ready to supercharge your team's efficiency this summer with Snapfix, the simplest hotel operations solution on the planet.
Our exclusive June special pricing is here to turn up the heat even more at only €999 for all of Snapfix!
A third of Irish hotels are using Snapfix to:
Streamline their maintenance processes
Enhance fire safety and health & safety standards
Improve lost & found management
Seamlessly handle guest requests
Whether they're at the front desk, in housekeeping, or in maintenance, your team will collaborate effortlessly with Snapfix. Snap a photo, add a description, and watch as tasks seamlessly progress from red to yellow to green. Say goodbye to scattered notes and confusion and say hello to simplicity.
Hotels like Amber Springs Hotel, Eccles Hotel, and Killarney Park Hotel are getting huge benefit from Snapfix:
Saving an hour a day every day
Boosting the morale of their multilingual teams
Ensuring nothing falls through the cracks
Experience peace of mind with Snapfix—where every issue is documented, every task accounted for, and every guest is delighted by exceptional service!
Don't miss out on our €999 June special pricing, available for a limited time only. Your team will be up and running in just 15 mins without any complicated set-up or training. Hurry, this offer won't last forever!
If you're interested in joining the growing number of successful Irish hotels that trust Snapfix for their operations, click the link below to book a demo.
Empower Your Team, Delight Your Guests.
Contact details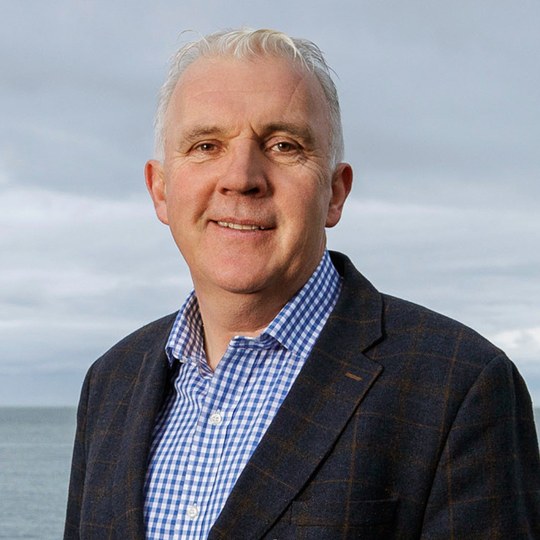 Paul McCarthy086 239 2339paul@snapfix.comWeb www.snapfix.com
Irish Hotels Federation | Working Together