Suppliers
Alliance launch new Environmentally Conscious Guide
Product alternatives and eco-innovations for your property.
IHF Associate Member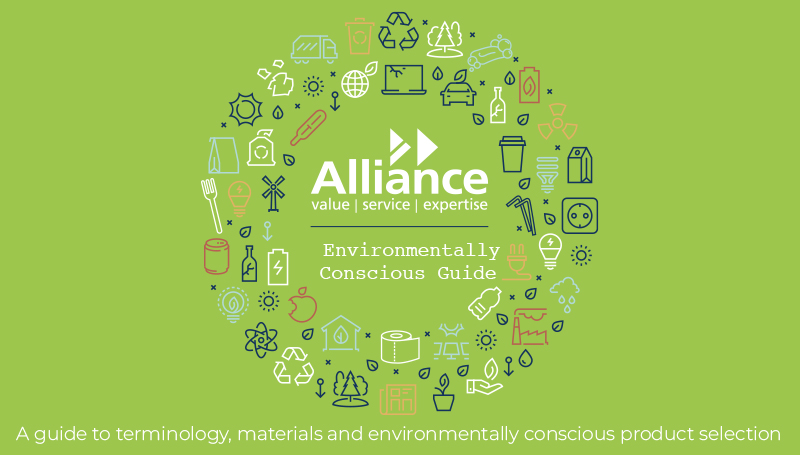 Here at Alliance Ireland, we understand and appreciate the changing commercial landscape, especially where green goals are concerned. As such, we have put together a thorough and in-depth environmental guide outlining what options are available to the Ireland hospitality and food service industries. The guide offers product alternatives, eco-innovations along with information as to how the various ranges can impact your business' footprint and environmental impact.
Specific ranges which may be of interest include Expanded Polypropylene food containers, our Bagasse offering and the Eco-Fibre selection which can all help Irish businesses meet the EU's Directive on single use plastics. The guide also includes nine pages of cleaning chemicals which can be used to help phase out environmentally damaging chemicals and solutions in favour of more eco-conscious options.
In addition to the above, the guide details capital equipment appliances which have eco-credentials helping you to achieve a green kitchen. It also outlines information in relation to the numerous terms and symbols which denote environmental qualities a product may possess.
Alliance Ireland and the wider Alliance National framework are a wholesaler to the hospitality and public sectors that is committed to helping its customers achieve their eco-goals. The company benefits from its own fleet of delivery vehicles meaning no third-party delivery issues. Equally, being situated in Dublin we are perfectly positioned to service the whole island of both Northern and Republic of Ireland.
Contact details
Irish Hotels Federation | Working Together