Suppliers
A guide to Alliance's most popular and industry-relevant products
Contact Alliance Ireland today to see how our locally based reps can help.
IHF Associate Member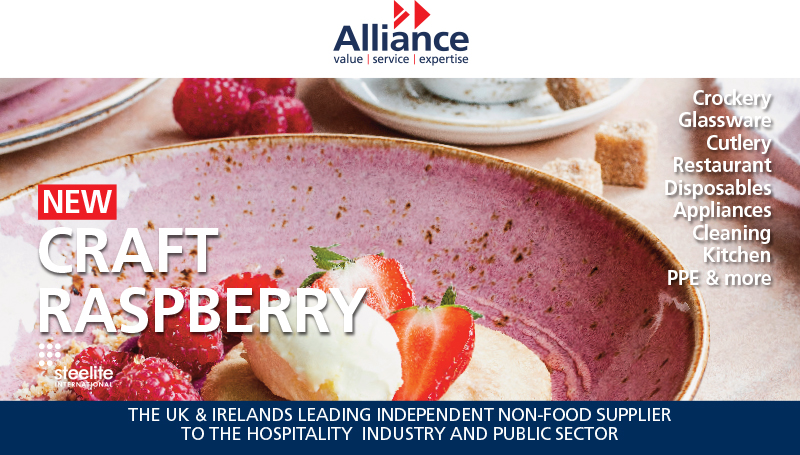 Our 2021 brochure acts as a snapshot of our most popular and industry relevant products for the hospitality industry. Within the catalogue is a breakdown of crockery, cutlery, napkins, chemicals, PPE, catering appliances, paper hygiene and so much more. The premise is to give customers and potential clients a range of products to act as a starting point when looking to discuss or replace their current stock.
The offering has been put together by our purchasing team which combine their own expertise with Alliance National's 20+ years' experience. The company benefits from its own delivery fleet meaning we do not rely on third party companies, as such we do not encounter the issues some wholesalers face when dealing with outsourced delivery.
Alliance Ireland may be the youngest of our local branches but the experience its staff has coupled with the longevity of Alliance National allows it to effectively service the Irish market. The general manager John Girvan has over 15 years working within the Irish hospitality industry meaning you can be confident he and his team will meet your needs. So, contact Alliance Ireland today to see how the team of locally based reps can help you.
Contact details
Irish Hotels Federation | Working Together