Marketing
For-Sight | Download our new eBook on Hotel Guest Loyalty
Practical ways to reinvent your loyalty programmes.
For-Sight
IHF Associate Member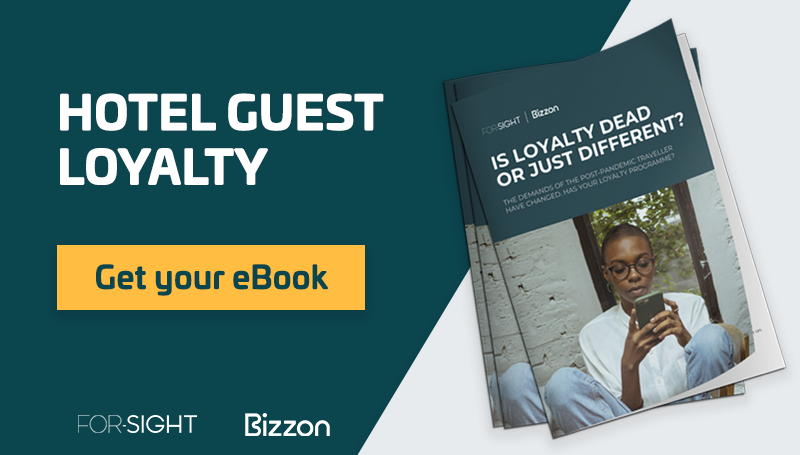 W
hat's the new reality of guest loyalty "post-COVID"? For-Sight and Bizzon, two hospitality tech companies, have teamed up to explore the changes in travellers demands to suggest new ways forward.
Download the full version of the eBook and discover the 6 topics + practical ways to reinvent your loyalty programmes & answer the new expectations. Spoiler: there is no single answer or a magic programme to increasing guest loyalty, instead you will explore strategic focuses you can act on today.
Over time, guests' expectations and behaviour towards hotel loyalty programmes evolve. The COVID-19 crisis has precipitated and shaped these changes, but the pandemic is not the only cause.
Hospitality technology has seen fast-paced development for years now, which continuously transform the guest experience. Generally, breakthrough technologies provide more and better tools for hoteliers to elevate the guest experience, engage in the long-term and drive ROI. Guests are now appreciating personalised experiences, contactless check-in, online reviews, digital menus etc... Competitivity is sharp, and to cut through the noise, you must put the guest at the centre of your programmes.
In Europe especially, there is a high opportunity in developing loyalty programmes . Only 49% of hotel chains offer a loyalty program (h2c's Automated Personalization Study, 2021). Compared to the Americas, Asia-Pacific and the Middle East, Europe is the weakest region for loyalty offering. Hotels that want to excel and be competitive can take this opportunity to make a real difference.
Hotel loyalty also embeds guest advocacy. While some properties have a low rate of repeated guests due to their specific positioning, all hospitality brands are concerned by brand advocacy.
Hotel brands should start, or continue, deep diving into their loyalty strategy and systems in order to truly create long-lasting relationships with guests. Hospitality technology offers insights on guest behaviour towards your loyalty programmes and gives actionable tools to automate and measure your actions.
Get the full version of the eBook.
Find out about For-Sight's CRM and Marketing Solution: www.for-sight.com.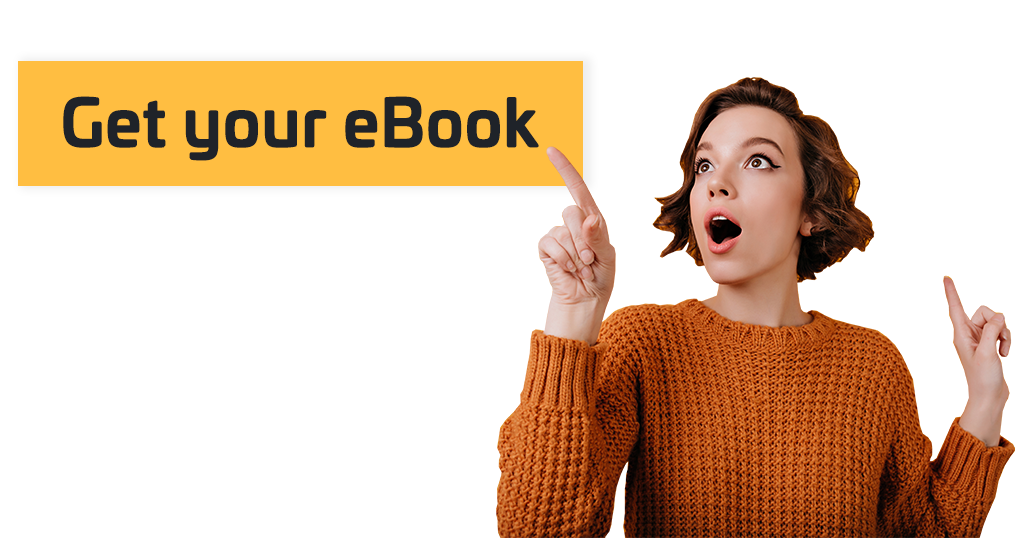 About For-Sight: Visit our IHF profile page HERE

Follow For-Sight on social media:
Irish Hotels Federation | Working Together