IT
Impala - The old world of hotel distribution is no longer working
No admin, no costly integration, no long wait.
Ben Stephenson, founder and CEO,
IHF Associate Member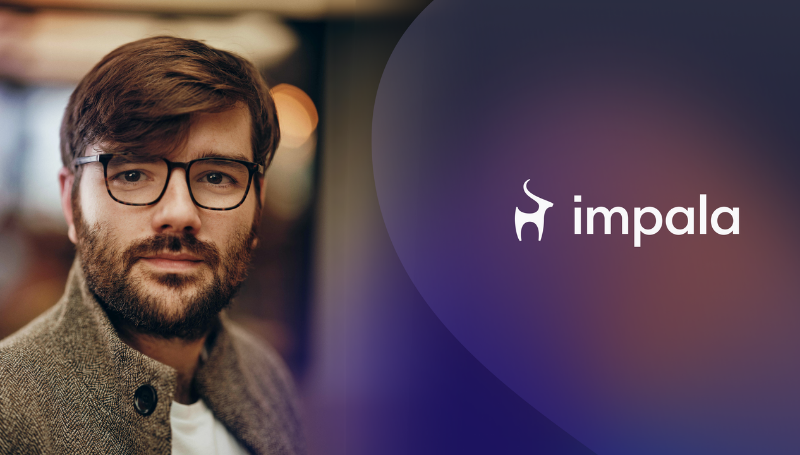 Wherever you are in the world, hotel booking trends have been pretty predictable over the last few decades.
And this means that distributing hotel rooms through the once-revolutionary technology of the giant OTAs was a reliable - if sometimes frustrating and costly - way to do business.
There's no doubt that these OTAs (and other distribution platforms) served a need: this is how they grew into the behemoths they have become. But as we come out of the pandemic, new technology, shifts in the world economy and changes in guest expectations are shaking up the status quo.
In today's fast-moving market, responding speedily to wildly different consumer behavior is perhaps the most important need for hotels and travel agents.
Until now, there was no urgent need to change things. Sure, the big OTAs are expensive and slow to work with, but they drove bookings and developing new relationships was slow and time consuming. But today, you need nimble tools for a new normal. So what changes do you need to be aware of, and how can you be prepared?
Old markets learn new tricks
Europe: one of the world's most valuable source and destination markets. Aside from a modest dip in 2008 and 2009 during the global financial crisis, European tourism has enjoyed years of steady, predictable growth.
The rise of low-cost airlines, increasingly frictionless borders and developing tourist infrastructure have opened new destinations and new growth opportunities.
But this (relatively) comfortable period has come to an end. Coronavirus has slashed booking windows, torn up seasonality patterns and put heavy restrictions on travel.
Yes, borders will reopen, but consumers will be slow to forget the pain of cancelled trips and are changing their ways. New habits - including last minute booking, expectations of flexibility, and a heavier emphasis on domestic travel - are here to stay.
These new patterns mean travelers are behaving in new ways. But travel's old techonology is hampering the sector's ability to respond. We've all come to expect that getting contracts and tech in place to pursue a new market takes months.
How can you innovate in your commercial strategy if the opportunity has passed by the time you get the distribution tech working?
New demand incoming
Outbound Chinese travel has been a significant growth driver to global tourism over the last few years, and this trickle will soon become a flood.
There are roughly 400 million millennials in China, and one in two has said that they plan to travel before 2026. Twin this with the speed at which consumer tech is changing in the country, a market already impenetrable to many western brands, and there's no predicting where that demand will go.
You can be sure of two things: every player in the travel business wants a piece of the action, and only those nimble enough to keep up with consumer behaviors will be rewarded.
Will the old distribution titans see you through? Could you describe them as nimble?
This isn't confined to China, either. The number of air passengers carried in South America has doubled in a decade as more operators emulate the Ryanair model. There's a growing affluent segment with increasing disposable income, so of course, there's a new market for hotels and travel agents to go after.
Changes with tailwinds
These are just a few disruptive market dynamics at play, but their impact is being accelerated. A slew of innovations from aircraft tech to social media means these forces will impact your business in record time.
An example: on the surface, the A321LR and XLR just look like variants of a plane that's been in the sky since 1993. But these long-range narrowbody aircraft open up long haul routes with thin demand, taking passengers from point to point and so opening up origin and destination market pairs that were previously unviable for airlines.
Dublin to Bridgetown, Montreal to Athens and Lisbon to Maceió are all being flown today, and there are hundreds more of these aircraft yet to roll off the production line. Future demand will come from unpredictable places, and you will need to move ever faster to keep up to date.
The way people book is also becoming increasingly fragmented. Some travel influencers are already collecting a share of the revenues for bookings they drive, and Instagram has become a shop window for many brands. The app that takes the lion's share of bookings from those millennial Chinese travelers may not even exist yet.
Be part of the disruption
I started my career in travel as an engineer, building integrations with old OTAs and bed banks.
I could see first-hand that the industry's tech stack is broken, archaic and designed to serve the middlemen rather than those of you who are simply trying to offer great products and excellent service to travelers at a great price.
Opening new sales channels or signing new hotels to respond to changing demand shouldn't take months. And in future, it can't: a few months and the opportunity will be missed.
It should be easy to tap new demand, respond to shifting behavior, and test new markets. That's why I created Impala: hotels can sign up, and we'll get your rooms on sale within 24 hours.
No admin, no costly integration, no long wait. And if you want to sell hotel rooms, you can take bookings within minutes - with great commercials on both sides.
Hotel distribution needs to change - fast - to handle what's coming over the horizon. And that's a good thing because while none of us have been desperately happy with the status quo, there also wasn't a huge need to go through the cost and hassle required to shake it up.
But with the world changing, now is the time for action. The industry deserves something better, and with Impala, it can finally - easily - have what it deserves.
We built Impala to be a radically simple solution to an insanely complex problem. Today, we find ourselves at a perfect confluence where new technology, changing customer expectations, and market dynamics give us the opportunity to reimagine travel's infrastructure in a way that works better for everyone. Join us to make it happen.
To find out more about Impala visit their profile page Here.
Article originally published in Phocuswire.
---
Contact details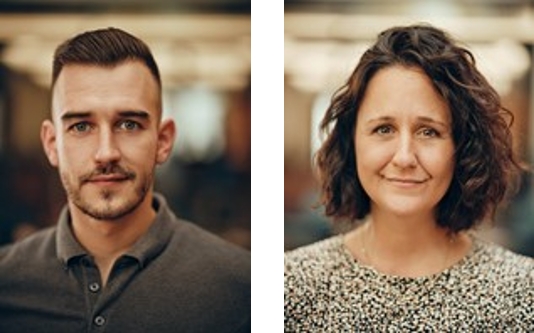 Roman Solyanyk / Sonia Palmero roman.solyanyk@impala.travel / sonia.palmero@impala.travel Book a meeting with Roman / Book a meeting with Sonia Web impala.travel/en-gb/hotel
Contact details
Irish Hotels Federation | Working Together