Suppliers
Alliance Ireland | Guide to restocking in preparation for the summer period
Five key product areas to review and restock ahead of the busy season
IHF Associate Member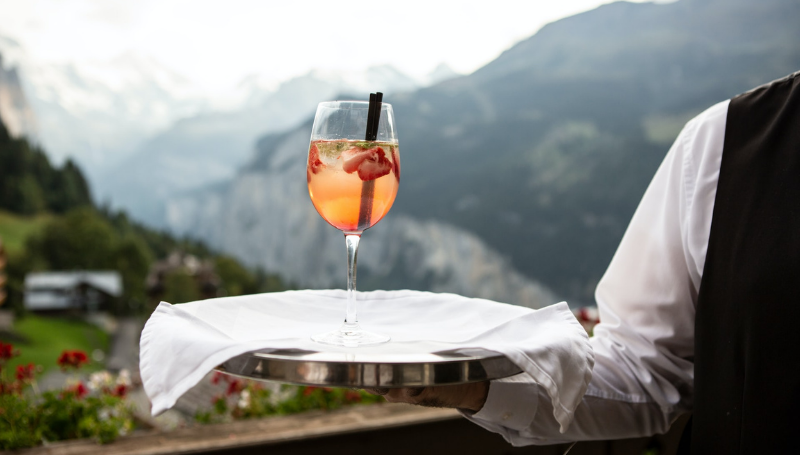 As the weather begins to change for the better and signs of summer start to form, the hospitality industry is readying itself for the mid-year holiday period. With summer comes the prospect of a healthy national holiday period thanks to a combination of Ireland staycations and international tourists visiting the emerald isle.
We understand that the start of 2022 hasn't been great for businesses with record levels of inflation and rising energy costs. But there is hope for the Irish tourism industry with Fáilte Ireland forecasting the country to "regain 83% of 2019's air passenger capacity by the end of the year" which will hopefully aid in rebuilding tourism to levels before the pandemic.
As such hotels and guesthouses may be taking stock of what may require ordering ahead of the summer period. We at Alliance Online are experienced wholesalers to the hospitality sector and feel well placed to suggest the following five product areas as key aspects to review stock levels and consider what may be available.
Minibars
Most guest rooms contain a minibar to allow customers to enjoy a chilled beverage in their room whilst relaxing. But for hotel owners it can be an appliance which becomes a neglected part of the room where cleaning is concerned. If you find your minibar is being missed during the cleaning process, we'd suggest you check the following two areas:
Check the overall cleanliness, is there any visible dirt? Equally, ensure all items are removed so the fridge can be cleaned fully, opposed to cleaning around bottles, missing spots in the process.
Review the minibar door seals as these are prone to wearing due to their high volume of usage. Broken seals are not good for you or your minibar as they create a gap which allows the warmer air from the room to raise the internal temperature of the minibar. As such, to counter this rise, the minibar works harder to keep its colder temperature constant using more energy in the process.
Should you have a broken seal you may be able to get replacement ones from the original manufacturer. Failing that, you may find it simpler to replace the whole unit for a newer, more efficient model. If so, we'd recommend either ISM's or Tefcold's options as both perform brilliantly and are manufactured by industry reputable companies.
Linens and Towels
Following on from minibars, we'd next suggest reviewing your linens and towels. Whether you prefer the classic white sheets or a more colourful tonal palate, your colours must be both clean and bright without any evidence of wear to impress your guests. This can sometimes be difficult due to their prolific use and continual washing.
To prevent ourselves from discussing best washing practices and analysing the available detergents for longevity of colours, instead we would like to talk about the following different linens and what to watch for:
The mattress sheet: This gets the most direct contact with your users, or more importantly their skin. Due to its thinness, it can quickly lose its colour and fade. If you are opting for white, then simply ensure staff monitor the condition of it. If possible, we'd recommend a darker colour as they tend to hold their shade better without fading as quickly.
Pillow and duvet covers: Much like the mattress sheet these too are prone to a high volume of skin contact, albeit it normally on one side. Much like the mattress cover ensure these are regularly checked, specifically the side which is in contact with your guest.
Throws and runners: These may be a part of the bed presentation but generally speaking they do not require replacement anywhere near as much as the previous linens. It is still best practice to review them but providing there is no permanent staining you will get much more wear out of them.
Moving onto towels, these have obviously been subject to national customer education regarding only requesting they be washed after a few uses opposed to after every use. This lack of washing should already be extending the general life of your towels, but you may be looking at them and thinking they may be past their best. If so, we would recommend opting for white towels as they appear the cleanest and freshest looking. There is also something aesthetically pleasing for customers to see fresh bright white towels on their bed upon checking into their room.
Bathroom Amenities
With the summer months upon us you may have taken the spring period as an opportunity to give your hotel a makeover. A different colour scheme, a fresh new theme or maybe something smaller like a new menu, either way spring is a good time to test changes, so why not look at your bathroom amenities? Think about, how long have you had your current range and is it a) something you and your guests like and b) is it the most cost-effective option on the market?
With the global onus being on reducing the environmental impact businesses are having, why not consider what eco-options are available to help your hotel achieve its own green goals. Two ranges which have fantastic environmental benefits include Anyah Eco Spa Treatment and Geneva Green. Both offer products which deliver brilliantly regarding cleaning and smell whilst having great eco-credentials.
Beverage Sets
Beverage sets are a staple in most hotels, particularly room sets. Your guests will want the freedom to make and enjoy a hot drink in their rooms, so why not provide them with cups that are a little more special than the typical whiteware which is so commonplace?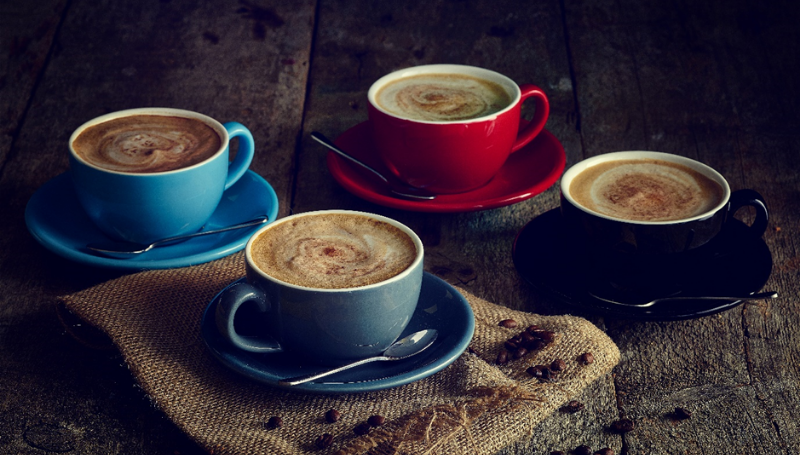 GenWare's Royal Beverageware range is perfect if you're looking to give your customers a touch of luxury whilst they enjoy their brews. The large, bowled cappuccino cups have a great aesthetic and with five different colourways allow for mix and match options too. Also check your in-room kettle can hold enough water to fill at least two cups, you do not want your guests to have to boil the kettle twice just so they can enjoy a brew.
Breakfast Service
The final item on our list of areas to review before summer is your breakfast service. Understandably this includes a range of different utensils and serveware, so we'll keep it to key products:
Crockery: Traditionally breakfast is served on whiteware, but you may be wanting to ditch the ordinary and opt for something more nouveau? Grey is on trend at present as is pastel blue, both of which lend themselves to morning serving. Both are great for highlighting the bolder colours of the traditional fry-up like the reds of the tomato and sunny aspect of eggs.
Cutlery: We would always recommend sticking with stainless steel for breakfast but why not change your offering to a sleeker option like the Siena range from Elia.
Serveware: We appreciate this is a little broad but in this we would incorporate items such as salt and pepper shakers, table caddies, napkin holders, toaster racks and other tabletop products. Most of your customers may be blind to them but they add to the breakfast scenery your visitors experience. They need not be luxury, but they should be clean and pristine so if you have any which are stained, scratched or generally worse for wear then we'd recommend restocking.
Glassware: The breakfast service glassware offering is normally limited to orange juice and water tumblers but this doesn't mean they need to be boring. Do away with the uninspired basic tumbler and inject a hint of personality with some crystal-style tumblers or opt for more unique options that will give your juice selection a touch of fun. View more options here.
Buffetware: Consider the presentation and effectiveness of your buffet serving items. If you have chafing dishes, do they still retain heat and keep food warm? Are your bread baskets frayed or worn, are they set out in an easy to follow and flowing manner for guests?
Tablecloths & Runners: The final part we will discuss for breakfast is the table linens, namely the cloths and runners. Naturally white is an obvious choice, but you could look to incorporate your company colours into your breakfast service with a well-placed runner bearing a complimentary tone.
Ultimately, stock and quality assessment are activities which should be carried out year-round, but the spring period is a perfect opportunity for the hospitality industry to review ahead of summer. As the warmer months begin to materialise the Irish hospitality market will be flooded with tourism trade of which much may be made up of domestic tourists.
Alliance Online provide a wide range of hospitality essentials for the industry. For more information regarding hospitality essentials please contact us below.
Contact details
Irish Hotels Federation | Working Together