Hospitality Products
Bunzl Rafferty Guest Amenities | Textiles are an element of differentiation
Contact our new Textile Specialist Aisling to explore our sustainable solutions for all budgets
Bunzl Rafferty Guest Amenities
IHF Associate Member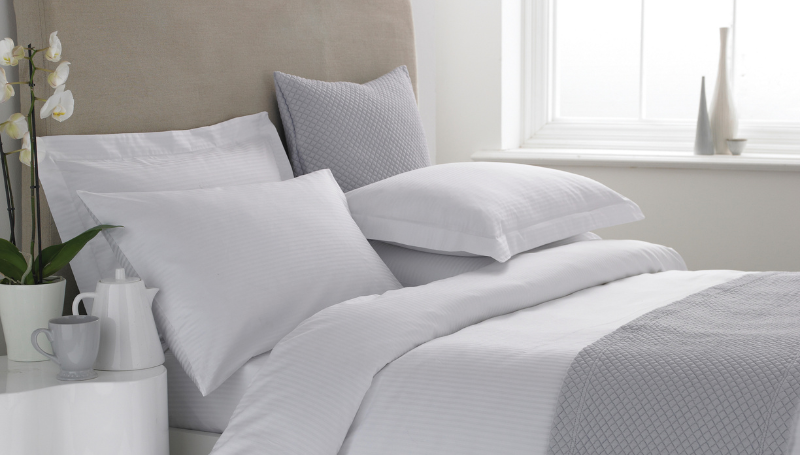 Textiles can be used as a symbol of luxury and an element of differentiation between the levels of services offered in hotels and guesthouses. We feel that textiles are an essential part of any hotel, with durability and practicality being essential criteria. It is important that textile products used in hotels and restaurants are flame-retardant, stain-proof, non-sweating and anti-bacterial.
We have a new textile specialist onboard at Bunzl Rafferty Guest Amenities. Aisling brings 25 years sales and business development experience and has specialised in textiles for the last 11 years. Aisling's wealth of knowledge means our customers can rest easy knowing they can rely on a trained expert who will deliver on both quality and service.
We can offer tailored solutions to any hotel or guesthouse for all their bedding needs. Guests' expectations for excellent linens extends beyond the room stay to your pool and spa, meaning fluffy towels and huggable robes are essential.
From business travellers to day-trippers, guests will likely spend most of their time in their room sleeping or relaxing. Therefore, your hotel linen supply helps ensure every guest has a good night's sleep, and for some people, that's priceless.
Across the Hospitality Industry, the hotel linen supply has gone from an afterthought to the star of the show. We believe that our textile offering, and Aisling's experience will help ensure sustainable solutions for all budgets and most of all, happy customers!
To discuss your textile requirements, reach out to Aisling using the contact information below.
Aisling Mulholland Textiles Specialist UK & Ireland aisling.mulholland@bunzl.ie +44 07825 120932 Web bunzlrafferty.com
Irish Hotels Federation | Working Together