Innovation & Technology
IMS | Casting, Gaming, and the Future of In-Room Entertainment
Utilising modern digital media channels to improve the stay for hotel guests
Earl Murtagh-Naughton, IMS
IHF Associate Member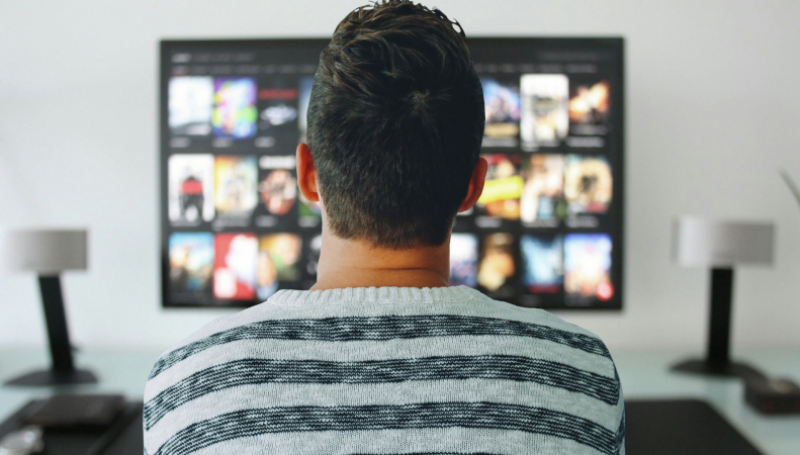 Guest Entertainment has always been an important requirement for hotels—especially at leisure hotels. Live music & shows, free cable TV, and activities such as table tennis or a pool were all classic hotel entertainment options, but how does hotel entertainment look like post-pandemic? There are still many challenges facing hotels post-pandemic including facilitating larger gatherings again and implementing health and safety protocols. But also the world has changed; more people are working from home, flexibly has become a new way of life and how we consume digital media content has changed radically. It stands to reason that when we can get away to a hotel again we will want to enjoy the same comforts and habits of home wherever we are.
In recent years, digital entertainment has grown rapidly to become probably the biggest media industry in the world. Both streaming services & gaming platforms have recorded staggering revenue increases year on year leading up to the pandemic. Now this looks set to accelerate even further in the new future post pandemic. For example in 2021, Netflix's revenue increased 19% to nearly $29.7 billion. Net income was $5.1 billion in 2021, compared with $2.76 billion in 2020 (LA Times, 2022).
With all of these developments happening outside of the hotel room and in wake of the lifestyle changes brought about by the pandemic, it's time to bring entertainment like Netflix casting, digital games, and other forms of modern digital media to every hotel room. In this article, we'll highlight just how hoteliers can utilise modern digital media channels to improve the stay for hotel guests and bring the hotel experience in line with the modern world.
Bringing Hotel Rooms into the 21st Century
Typically most hotel rooms have a TV with access to cable or satellite TV subscriptions, but apart from this, there may be very little in hotel rooms to keep hotel guests entertained while they're there. You could pose the question, "why would a guest stay in a hotel just to spend their time in the room? Surely they'll spend most of their time outdoors?". A valid argument sure, but let's consider bad weather or young children who need to be constantly kept entertained. Or what if the idea of chilling out in a hotel room, catching up on their favourite Netflix shows, and ordering room service, is what appeals to them the most? In short, people are looking for a home-from-home experience when they travel in every sense.
Making the assumption that there's a low demand from guests to have access to modern digital entertainment in their hotel room, hotels could unwittingly be losing out on the potential revenue from other areas too. If hotels keep guests engaged and they can consume their own content in their hotel room, they're more likely to stay on-site, and maybe order room service or decide to eat in the hotel restaurant. There is certainly a financial incentive for hotels to improve the level of digital entertainment in their hotel rooms.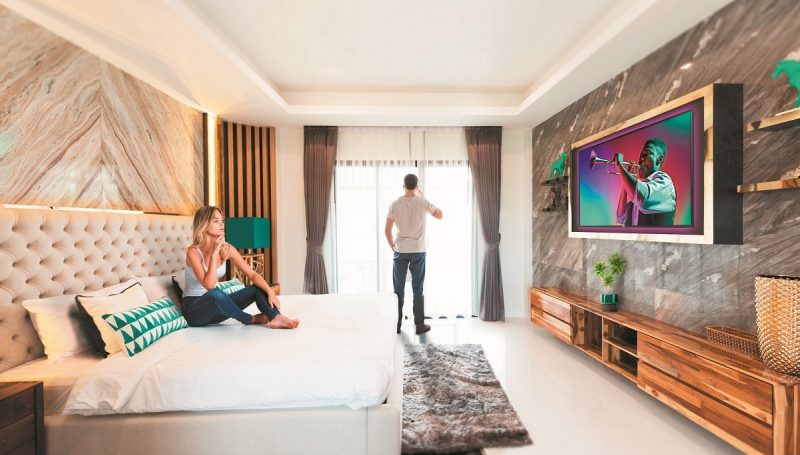 Casting Netflix and Other Platforms Straight to the Hotel TV
With account-based streaming now being the preferred way for many people to consume their favourite shows, it opens up a new array of possibilities for hotels. Casting is a hugely popular form of watching shows on platforms such as Netflix, Amazon Prime, and Disney+. However, due to their security concerns, many hotels don't offer this cutting-edge technology.
For hotels that really want to offer their guests a seamless experience, where they can continue watching The Queen or Stranger Things in their hotel room from where they left off at home, there are some solutions out there. The IMS Personal Entertainment Network (PEN) is a true home-from-home network that enables you to connect devices and share content in the same manner as you would on your home network. All devices are kept in a secure, personal network that is not accessible from other guests or devices on the property. The PEN is not just limited to the guest room, it allows you to roam throughout the property while staying connected to the private, secure network.
By enabling guests to take their home streaming experience into the hotel room, hotels show that they understand what their guests really want. If guests want to spend their time exploring the outdoors, that's fine, but equally, if guests want to stay in their room, binge-watching The Office and ordering room service – nothing should be stopping them!
Digital Gaming in the Hotel Room
Of course, watching TV shows and films isn't the only digital entertainment people enjoy – gaming is now one of the biggest digital entertainment activities in the world. Yet, this is another feature that many hotel rooms can't cater for. Access to high-speed internet and the amazing innovations in games consoles means people can now fight dragons, play football, or race cars with their friends in a virtual world. So why haven't hotels adapted to facilitate gaming in the hotel room experience?
One answer could be down to logistics. Many hotels lack the WiFi infrastructure necessary to enable high-speed gaming in all rooms. Within a typical hotels public WiFi environment, a hotel guest would connect to a single open network which would generally has low levels of security and would also not allow for devices to communicate with each other. This means connecting devices like video game consoles can be a very challenging task. The IMS Personal Entertainment Network makes it easy for your extended stay guests to connect up their console and keep it permanently connected for the duration of their stay.
However, not all guests crave fast graphics and online gaming. Many guest room solutions actually enable guests to play simple games in the hotel room—and they are very popular. The popularity of these simple yet addictive games just goes to show that there is a demand for gaming in the hotel room.
Work with us
Find out more about the technology, solutions, and support IMS can offer your business by visting our profile page here.
Contact details

Leo Colgan061 310 752leo.colgan@imedia.ieWeb www.imedia.ie
Irish Hotels Federation | Working Together