Innovation & Technology
IMS | Goodbye Virtual Hello Hybrid – The New Future
Hybrid Technology and the trends to look out for in 2022
Earl Murtagh-Naughton, IMS
IHF Associate Member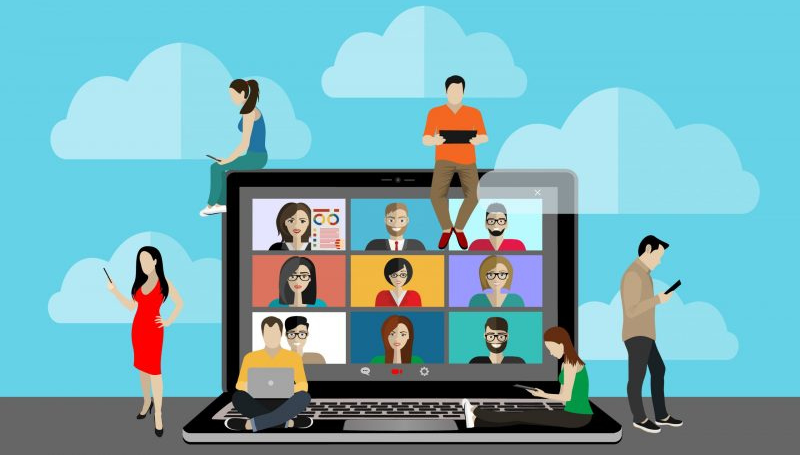 Virtual events helped companies to stay in touch with customers, shareholders, and partners during the pandemic. In the past couple of months, we have seen big developments in the event world. Vaccinations and testing are paving the way for people to meet in person again safely, a huge amount of big events are back for 2022, and a lot of developments have happened in the world of Hybrid technology.
We are still quite a bit away from the pre-Covid event schedule, but it looks like 2022 will be all about saying goodbye to virtual and hello to an in-person and hybrid future. Here are some trends to watch out for in 2022.
Meeting spaces will be video-enabled by default
Organisations will look at redesigning office spaces to provide more access to spaces with hybrid features for their employees. These may include open-top hybrid meetings spaces, spaces for quiet work (pods), boardrooms, and movable VC equipment to meet any team member's specific needs. The future is all about embracing these changes and using them to create even better meeting and working spaces.
Hybrid working blends an on-site and off-site approach to work, providing employees with flexibility regarding where they physically partake in their working duties. Thankfully it has never been easier to connect people and teams for effective, productive meetings for physical and remote attendees. Technology like DTEN solutions are simple to use, reliable, and easy to scale all-in-one devices. Enjoy vivid, life-like video and crystal clear audio in any space – straight from the box and plug it in! Such innovations have revolutionised video conferencing and have made them more affordable and accessible.
Big events are coming back
We'd be forgiven for fearing 2022 might be déjà vu all over again. But those planning big events for this year are agile, positive, and inventive, even after two years of postponed or cancelled events. Vaccinations and testing have played a huge part in facilitating this.
Events like MWC Barcelona 2022, the world's most influential connectivity event, are back in 2022. Last year's scaled-back edition was still a mecca for those working in tech, with only 20,000 attendees compared to 109,000 attendees in 2019. This year's edition will also cater to a virtual audience as well as an in-person one. Wherever you are, watch the 30+ keynote talks and 17 hours of content from their broadcast stage live or on-demand. Access to a virtual networking application is also included for attendees. While this is not a return to events as we remembered before the pandemic, it does show that attendees and venues are ready and committed to big in-person conferences in 2022.
We don't actually need to be on our screens all the time
2021 brought about a lot of changes, but the biggest one was that we don't need to be as glued to our screens to meet with other people and get work done as we did a year ago when the pandemic started. Vaccinations and testing have made it possible to safely meet in person and to travel nationally and internationally. Obviously, things aren't exactly back to normal yet, but in-person, face-to-face meetings are totally possible this year.
Apps like Zoom can even help people take meetings while walking outside, as well as transcribing meeting notes and keep the contact information of people they've met with. In theory, an entire meeting or event in 2022 could happen with some people in-person, some walking, or however everyone wants to connect. The bottom line is that the age of being glued to a screen is over. With the right technology and planning, people can meet in-person or hybrid or in any combination that makes everyone happy.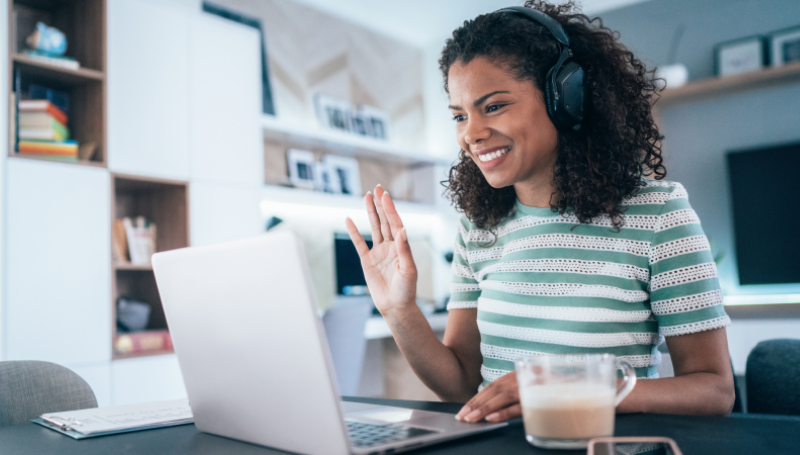 Hybrid will help diversify content
The world isn't going to go back to only in-person or only virtual events – in truth gained far too many benefits and technological advances during the pandemic to simply walk away from the virtual element. Our content should reflect that change also. Embracing a hybrid future will help you pull from a bigger group of guest speakers and presenters and will always keep new voices in the mix, which is what it's all about. This is one of the biggest benefits of Hybrid events.
People are looking for more in-person networking opportunities these days
As much as we appreciate remote work, we do know there are benefits to meeting in person that we just can't get on Zoom. When we are in-person, we can get a read on people faster, or make connections that might have been lost in translation over a screen.
Event organisers see this as a sign that when it comes to networking in person and hybrid events are the direction to head in. The formats for events may not be perfect right now, but they give people an opportunity to get face-to-face and make connections that they've been missing.
Hybrid and in-person events will keep us connected long term
We all learned a lot from working remotely. We know that hybrid and in-person events are what will keep us truly connected and pushing forward into the future.
Big events are pushing forward with health and safety plans that actually work. And the growing consensus is that a little time in the real world goes a long way for networking. So with that, things are looking much more in-person in 2022.
Work with us
Find out more about the technology, solutions, and support IMS can offer your business by visting our profile page here.
Contact details

Leo Colgan061 310 752leo.colgan@imedia.ieWeb www.imedia.ie
Irish Hotels Federation | Working Together