IT
Nutritics launches Foodprint - new tech to estimate carbon emissions and water use
Giving food businesses transparency on the environmental impact of the foods and products they serve
Nutritics
IHF Associate Member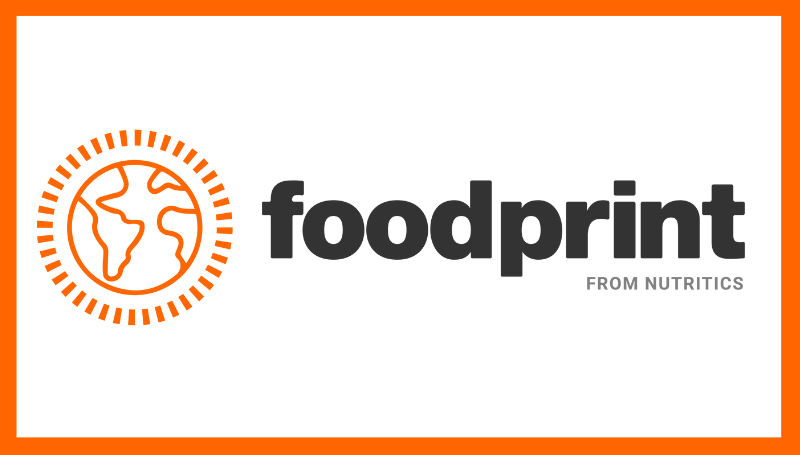 Nutritics, the market leader in food service technology, is delighted to announce the launch of their most highly anticipated feature yet; Foodprint. Foodprint is a patent pending carbon footprint analysis, management and reporting solution that gives food businesses transparency on the environmental impact of the foods and products they serve.
As part of the company's continued innovation focus, Nutritics has developed Foodprint, a fully automated and transparent carbon footprint scoring system for foodservice and hospitality businesses. The technology provides businesses with an innovative solution to understand, manage and report on the carbon footprint of their food purchases, how it is trending over time and how changes are affecting the environment. The system fully supports and automates their non financial Scope 3 ESG reporting requirements.
Alongside this, food service businesses can use Foodprint technology to add a carbon footprint score to packaging, dishes and promotional materials and communicate this with customers and clients. This can facilitate the design of circular menus and optimise menus to be tailored towards consumer preferences and to include low environmental impact options.
Foodprint combines the latest academic research with cutting-edge technology to produce accurate and reliable results to support food businesses on their journey towards Net Zero.
The technology combines Nutritics' best-in-class food data and menu management expertise to develop a proprietary technology that automatically matches foods to peer-reviewed Life Cycle Assessment (LCA) data sources and calculates the environmental impact of their recipes and dishes, with a specific focus on the country of origin and national food supply chains.
Foodprint provides foodservice operators with metrics and insights into the impact of the food they serve, from field to fork, and supports environmentally-conscious decisions related to their dishes.
Speaking at the launch of Foodprint Stephen Nolan, Nutritics Managing Director said: "We're delighted to announce the launch of Foodprint today. The software is a hugely exciting breakthrough for the foodservice sector, particularly at a time when the demands of stakeholders for ESG action and transparency are ever increasing. Our solution makes it easy for foodservice businesses to start and continue their ESG journey and we look forward to continuing to support the sector with this innovative technology."
Nutritics Sustainability Lead, Dr Laura Kirwan, noted: "In order to make any substantial progress against climate change, we need progressive, robust and transparent technology, which track emissions in real time to inform strategic climate action - we don't have time to get this wrong. Empowering consumers to make informed dietary choices is another important element in the transition to healthy and sustainable diets, and we are excited to see how Foodprint can contribute to climate action from both the company and consumer end."
Foodprint offers real tangible rewards to both the back and front end of food businesses. At the back-of-house, Foodprint's carbon footprint visibility allows businesses to gain clarity and control over the carbon footprint of their supply chains. It allows users to understand the environmental impact of purchasing, to automate non-financial ESG Scope 3 reporting and substantiate an organisation's sustainability goals and corporate values.
Front-of-house, Foodprint's carbon display allows food businesses to add a carbon footprint score to packaging, dishes, screens and promotional materials. The automated outputs and transparency provided by Foodprint, enables businesses to strengthen trust in their brand and to bring their customers on their sustainability journey.
Contact details

Paul Kavanagh01 699 4302paul@nutritics.comWeb www.nutritics.com
Irish Hotels Federation | Working Together