IT
Nutritics launches new website to provide the best experience for clients
The website's modern new design aims better reflect the organisation's business focus
Nutritics
IHF Associate Member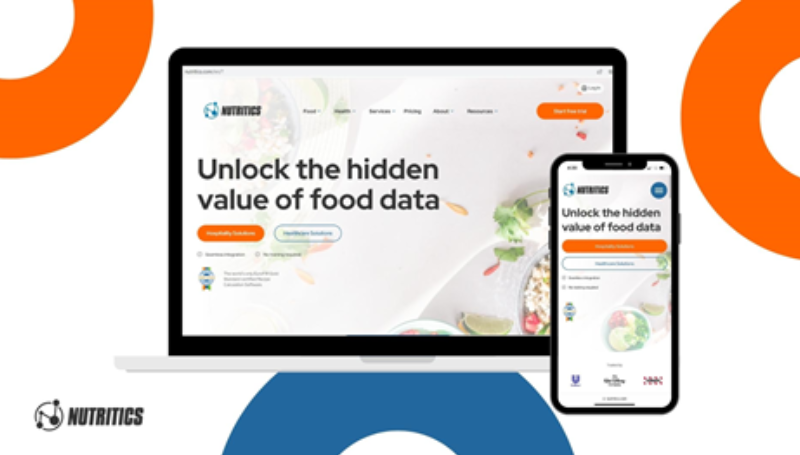 Nutritics, the leading supplier in food data management software has announced the launch of their newly redesigned website www.nutritics.com. The website was renewed in order to enhance the online customer experience, modernise our online presence in line with our cutting-edge technology and to better reflect the organisation's business focus.
The site features an enhanced support centre to better service our potential customers and clients, a restructured navigation system that now reflects the solution focused approach of nutritics and a new content centre hosting nutritics blog, thought leadership space and press room.
Head of Marketing, Lena Engel, who led the web project said: "As Nutritics grows, we are continuously looking for ways to improve and progress as a company. Our new website is a representation of this progression as well as demonstrating our focus on providing the best experience for our current and prospective clients.
The fresh, more dynamic look now clearly reflects who Nutritics truly are as a company, and the easier navigation and richer content make for a smooth, more engaging online experience. It's a great testament to the team's months of hard work and dedication. We are delighted to now have an industry-leading website that reflects our position as leading suppliers of food data management software across the UK and Ireland".
Nutritics invites industry personnel, clients and stakeholders to visit and explore the new website. As food data management leaders, nutritics believe it is important to share our knowledge and expertise through our blog and resource space. We encourage visitors to utilise our insightful information, e-books and research published online and also browse our solution focused navigation menu where you will receive a streamlined view of the products nutritics has to offer your business.
Nutritics develops and supplies food data management software which helps businesses unlock the hidden value of food data, to manage recipes, create labels, plan meals, take orders, publish menus and calculate the carbon footprint. Their business is focused on making food data more reliable, more accessible and more valuable for food businesses and their customers.
Contact details

Paul Kavanagh01 699 4302paul@nutritics.comWeb www.nutritics.com
Irish Hotels Federation | Working Together