IT
Nutritics joins prestigious United Nations Global Compact Initiative
A leadership platform for the development, implementation and disclosure of responsible business practices
Nutritics
IHF Associate Member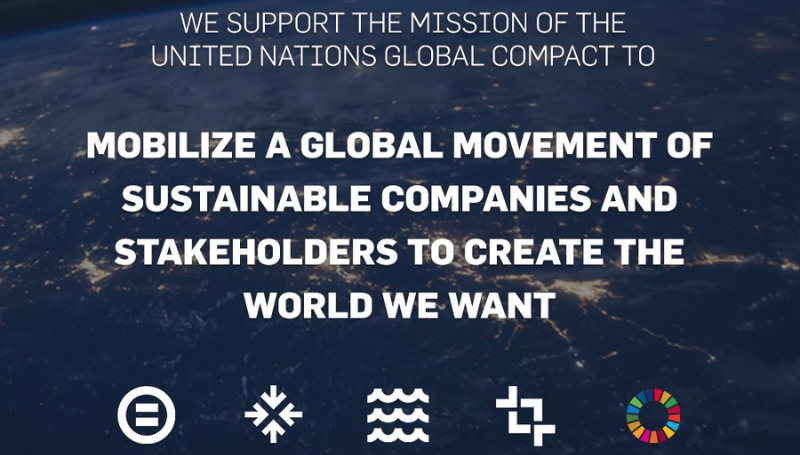 Nutritics, the market leader in food service technology, are pleased to announce that we have joined the United Nations Global Compact initiative — a voluntary leadership platform for the development, implementation and disclosure of responsible business practices.
With this announcement, Nutritics is proud to be one of the first fifty Irish organisations to join the global network of thousands of companies who are committed to taking responsible business action to create the world we all want. Nutritics are honoured to be the 6th Irish company in the 'software and computer services' category to join the UN Global Compact Initiative.
The UN Global Compact is a call to companies everywhere to align their operations and strategies with ten universally accepted principles in the areas of human rights, labour, environment and anti-corruption, and to take action in support of UN goals and issues embodied in the Sustainable Development Goals (SDGs).
Launched in 2000, the UN Global Compact is the largest corporate sustainability initiative in the world, with more than 15,000 companies and 3,800 non-business signatories based in over 160 countries, and more than 69 Local Networks.
"Sustainability needs to become integrated into all aspects of a business, across all operations, roles and strategies. The UN Global Compact provides an opportunity for businesses to be transparent and accountable on their progress, and we are delighted that Nutritics has been accepted. It is an exciting time, and we are looking forward to seeing how our technology can accelerate the transition to a more sustainable future, particularly in the hospitality and food service sector" Damian O'Kelly, Nutritics CEO.
"At Nutritics, we are proud to be accepted as a member of the UN Global Compact, and we look forward to further embedding the Ten Principles into our strategies and operations, with a particular focus on the environmental pillars, as well as efforts to support societal priorities. This is an important milestone in the transition to sustainable business for Nutritics" Dr. Laura Kirwan, Nutritics Lead Sustainability Coordinator.
As a Participant of the initiative, we encourage you to visit our profile our profile on the UN Global Compact website. As part of the company's continued innovation focus, Nutritics are actively developing software to facilitate strategic climate action food businesses and to streamline communication to consumers. Foodprint is a fully automated, easy-to-use environmental impact scoring, display and emission reporting system for the hospitality and food service (HaFS) sector. To learn more about Foodprint, set to launch on the 22nd June 2022, visit our website or sign up for our webinar here.
Contact details

Paul Kavanagh01 699 4302paul@nutritics.comWeb www.nutritics.com
Irish Hotels Federation | Working Together