Insights
Oracle Hospitality | Technology's Vital Role in Recapturing Events Revenue
Starfleet Report includes best practice for researching next-gen solutions.
Oracle Hospitality
IHF Associate Member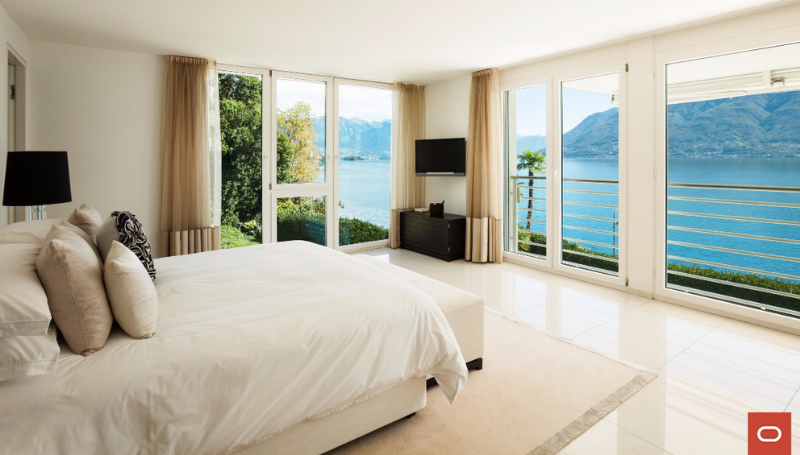 Events business typically represents 25% to 50% of total revenue for hoteliers. And the loss of it during the pandemic has been a major hit.
Which means capturing such sales will be of paramount importance when opportunity emerges once again.
The question is: Will you be ready?
Many hoteliers may not be, according to a new report by Starfleet Research, which publishes in-depth perspectives on hospitality technology.
Having the right technology resources will be critical to help hoteliers and event planners quickly access accurate and detailed information about function-space availability, room availability, menu, package, and pricing options – all essentials for winning proposals.
But Starfleet's report – Recapturing Sales and Catering Revenue: Technology's Vital Role – shows that less than half of hoteliers (45%) are "very satisfied" with their existing technology solutions for managing group sales and events. Another 35% said they were only "somewhat satisfied" or "not at all satisfied." And nearly 38% indicated that they plan to upgrade their event-related technology capabilities in the coming year. (The findings are based on a May 2021 Starfleet survey of 237 hotel executives, managers, and employees from properties with event function space.)
If you're among those who need a better solution, the report highlights the technology capabilities needed today to successfully compete for events and group business. Perhaps, most importantly, it places the decision to upgrade in the context of revenue management – which not only helps justify the investment but keeps the primary goal of maximizing revenue top of mind.
Prioritizing revenue management
Hoteliers are all too aware of the many variables that affect forecasting demand and making pricing decisions. Without the right technology to assess such factors, it's virtually impossible to accept or decline business in a fashion that fully realizes revenue-generating potential.
"By integrating sales and catering programs into revenue management systems, it becomes possible to make inventory and pricing decisions based on a demand picture that includes guest rooms, function space and ancillary spend," according to Starfleet. "Sales managers can know the optimal time to release function space based on dynamic pricing that analyzes segment profitability during periods of high and low demand…. With recent technology innovation, more hotels and resorts are now cracking the code on function space revenue optimization."
Importance of PMS integration
A prerequisite for any technology upgrade is an integration with the property management system.
The sales team needs tools that allow them to know at a glance how function space inventory ties into the broader guest rooms inventory and current availability for any given date. With inventory levels changing constantly, it's also ideal to have such visibility in real time.
The Starfleet report emphasizes that "it's important to ensure that the data architecture of the sales and catering solution can be tightly integrated with the property management system, POS system, revenue management systems and other relevant technologies, with minimal hassle and expense…. Platform interoperability and compatibility will allow managers and staff across all parts of the organization to gain a unified view of group events and manage all aspects of the guest experience to better meet expectations and execute on requirements."
Such compatibility, for example, is highlighted in the newest release of Oracle Hospitality's OPERA Cloud. Its Property Management and Sales and Event Management services represent two dimensions of a single Oracle Hospitality solution – combining to improve workflow across hotel departments, eliminating redundancy and improving efficiency. One of the new Sales and Event Management features is the addition of BI publisher, which can tailor documents almost instantaneously to meet the needs of potential customers. Just like hoteliers can customize folios and confirmation letters, now operators can use BI Publisher independently to modify banquet event orders and contracts.
In fact, 82% of Starfleet survey respondents said improving tasks – such as RFP management, diagramming and function-space virtual representation, proposals and contracting, and sales pipeline management – all rank as "important" or "very important."
Key capabilities
Among the additional technology attributes that hoteliers should consider, according to the report:
Account, contact, and activity management: Support sales force activities by collecting profile information to accelerate bookings and data analysis
Business blocks: Easily manage any event from small leisure and social groups to large, complex industry conference and convention groups
Catering and events capabilities: Flexible configuration options include menu planning, item engineering, and packages
Function diary: Graphical display of events by function space provides drill-down features for in-depth details
Reports and data queries: Out-of-the-box templates and/or generate custom reports for a comprehensive activity and performance overview
Interfaces to third-party systems: Connects to group and event booking engines via web services
As a final point, the Starfleet report underscores that any investment in hospitality technology needs to be justified with cost reduction and/or revenue growth. Considering that advanced sales and event management tools can boost group sales' productivity and function space usage, it's an argument that shouldn't be difficult to make.
Oracle Hospitality brings more than 40 years of experience in providing technology solutions to independent hoteliers, global and regional chains, gaming, and cruise lines. Our hardware, software, and services enable customers to act on rich data insights that deliver personalized guest experiences, maximize profitability and encourage loyalty. Cloud-based, mobile-enabled, with open APIs, Oracle's OPERA Cloud property management and distribution, Simphony point-of-sale, reporting and analytics, and Nor1 upsell solutions accelerate innovation, increase revenue, lower IT cost, and maximize operating efficiency. Our Hospitality Resource Center features an array of information to navigate challenges and seize opportunities in an altered marketplace.
Contact details

Tom McPherson01 803 9110 / 087 050 6972thomas.mcpherson@oracle.comWeb www.oracle.com
Irish Hotels Federation | Working Together