Cost Savings
SMRI – Soundreef | Reduce your IMRO & PPI background music charges by 50%
Any property looking to trial or move to Soundreef must do so within 30 days of their invoice date or by 6th August
Sean Stokes, Sports & Media Rights International
IHF Associate Member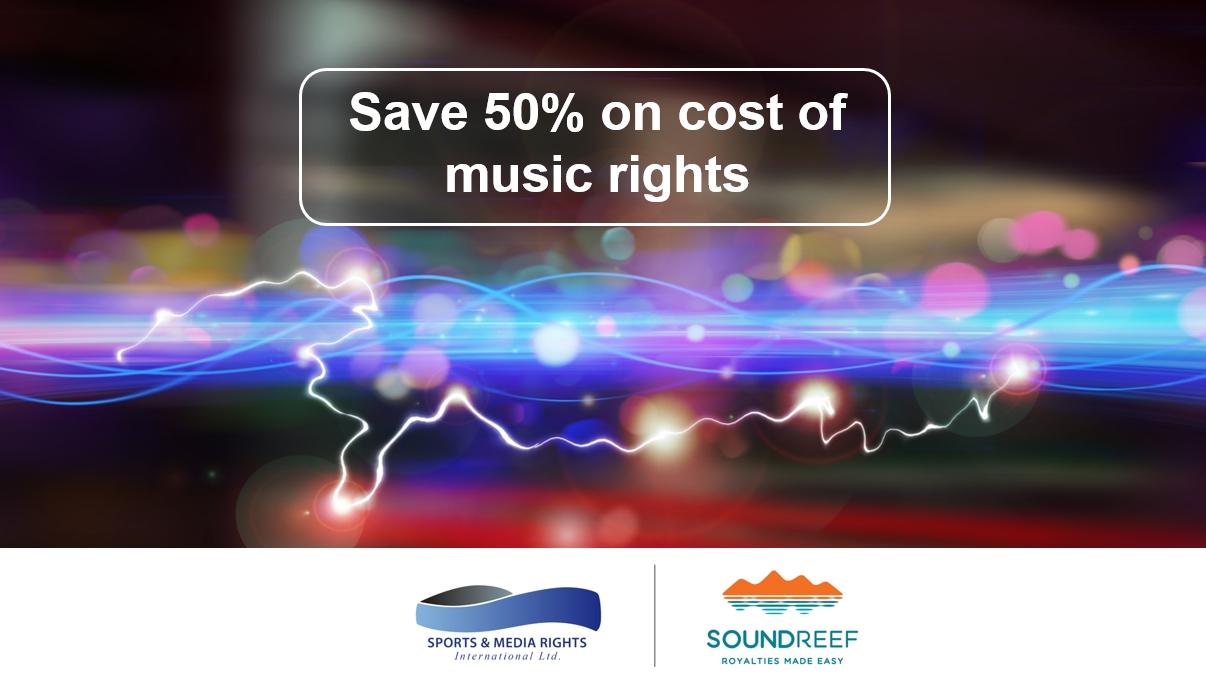 SMRI & Soundreef have a partnership that will provide IHF members with quality rights cleared music resulting in 50% net savings on your current IMRO & PPI background music rights costs.
This can result in annual savings of between €1,000 to €2,500. As IMRO charges, for the areas where Soundreef is exclusively used, will no longer apply.
Try it for FREE - We are so confident in the quality of this music that you can try our service for free for the first month and cancel at any time during that month with no obligation.
Music
Soundreef manages the rights of over 43,000 songwriters and music publishers worldwide. Their music catalogue, licensed via Soundreef Media Service, is used in over 60,000 business premises of all types in 27 countries worldwide including major international hotel brands.
This extensive and exclusive repertoire covers all types of music genres, tempos and business types.
Fee
The first year's annual fee is based on 50% of your current IMRO & PPI background music rights charges, resulting in an annual net saving of 50%. Which on average can mean a saving of between €1,000 to €2,500 annually.
*This is a time-sensitive offer - Sign-up before IMRO renewal.
To secure this 50% cost saving, your premises would need to have the free trial in place on or before 30 days past your IMRO renewal date. The vast majority of hotels have their IMRO renewal in July.
Please note: IMRO charges for background music as an annual charge, which can only be removed within 30 days of the date of renewal. So effectively you have one month from renewal to make your decision before the annual charge will be applied.
If you decide to trial the Soundreef repertoire, we will provide you with a letter for IMRO to confirm same.
Services Provided
Soundreef provide the following:
Annual certificates to broadcasts their works.
Music advice from the sound design department.
Personalised customer care.
Legal support with full indemnity.
Signing Up
Signing up is easy and up to 10 music genres can be listened to simultaneously from the web radio throughout the various areas of your premises.
For a free initial consultation to discuss these services further please feel free to contact us below.
Contact details

Sean Stokes086 814 6570ss@smri.ieWeb www.smri.ie
Irish Hotels Federation | Working Together