Insurance
Arachas expands with strategic acquisitions in Dublin and Limerick
Glennon Insurances and O'Malley Griffin Brokers join the now 650+ strong team at Arachas Ireland
Arachas
IHF Associate Member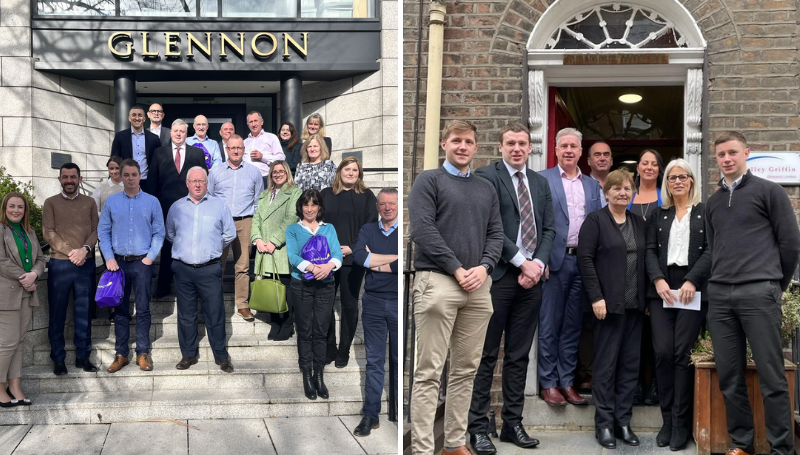 Arachas, Ireland's largest nationwide broker, has officially welcomed Glennon Insurances, and O'Malley Griffin Brokers, into the Arachas family.
Ardonagh Europe and Arachas, CEO Conor Brennan said, "I am thrilled to welcome Glennon Insurances, and O'Malley Griffin Brokers, to the Arachas family. We are delighted to have you all on board, as part of our now over 650 employee strong team in Ireland. I'm excited for the energy, talent, and drive, that these amazing businesses will bring to our company. With our pooled talents, I am convinced that we can position ourselves as Ireland's best broker, according to our customers and employees."
Glennon Insurances is a trusted name in Ireland for insurance, having spent 75 years building strong long tenure client relationships from a diverse range of industries including construction, medical, retail, professional services, real estate and professional affinity group relationships. They operate in Corporate, SME, Employee Benefits, Financial Planning and Affinity home and motor businesses, with over €80 million in Gross Written Premium (GWP) and over 100 employees, with offices in Dublin.
John Bissett, CEO, Glennon Insurances said, "With many potential buyers approaching us, Arachas stood out as a partner who shares our family business values and our approach to listening to our clients so that we can find the best way to protect what matters most to them. Our combined businesses will deliver a peerless breadth and depth of expertise with vision and scale that will further enhance the solutions we can provide across the market to our loyal client base.
Established in 1948, O'Malley-Griffin is one of the leading Insurance Brokers in the Mid-West region, with a strong tradition in the local and business communities. The Company, with 7 employees, is based in the city centre and provides insurance solutions to both the consumer and commercial sectors.
Commenting on the acquisition, Conor Brennan, CEO, Arachas and Ardonagh Europe said; "We want to be Ireland's best broker, according to our clients and our employees. O'Malley-Griffin is well respected in the industry as well as across the local business community. I am delighted that they will join us and our expanding base in Limerick on our journey going forward."
Contact details

Liam Conlon01 213 5000liamconlon@arachas.ieWeb www.arachas.ie
Irish Hotels Federation | Working Together