Utilities
Calor - Elevate Your Business with Efficient and Reliable Energy Solutions
Switch to Calor for your business' hot water needs and get 1,000 litres of gas free
Calor Gas
IHF Associate Member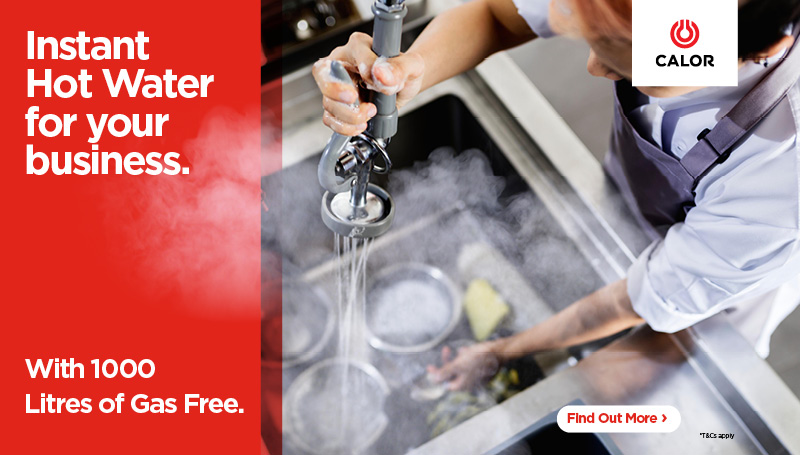 Affordable and reliable energy is a necessity for running any successful hospitality or catering business. With the rising costs of energy bills, Calor is committed to providing the best options and value for money to its hospitality customers.
LPG-powered catering appliances allows you to deliver top quality cuisine while being cost effective. By switching from electric to Calor for their commercial catering appliances owners can reduce their running costs by at least 30% for smaller appliances and up to 70%* for some combi oven models.
When it comes to keeping a busy kitchen flowing, an instant supply of hot water is a must. Calor and Rinnai have teamed up to provide a continuous hot water solution. Rinnai 'A Rated' energy efficient water heaters provide limitless hot water at the exact temperature you choose. Our Rinnai solution eliminates the need for hot water storage.
Calor have a range of free gas offers available to new and existing hospitality customers who upgrade. Contact Calor for a free consultation for your business on 01 450 5000 or visit calorgas.ie.
*Comparison based on typical electrical rate at 40c per kWh compared with Calor bulk LPG supply at 10c per kWh.
Contact details

Jennifer Fagan B2B Marketing Manager 01 450 5000jennifer.fagan@calorgas.ie Web www.calorgas.ie
Irish Hotels Federation | Working Together