Cooling Systems
ecoCOOL Glycol Cooling Systems – Refrigeration with Heat Recovery
Reduces refrigeration energy costs by minimum 60%, equates to approx. €15K in 4 star, 150 bedroom Hotel
ecoCool
IHF Associate Member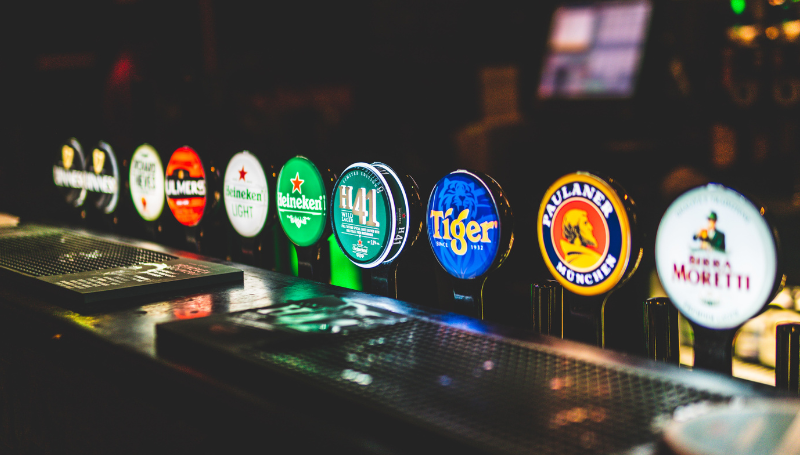 With origins back as far as 1954, ecoCOOL specialises in Refrigeration, Air Conditioning and ecoCOOL Glycol Beer Cooling Systems. Combining Design, Survey, Install, Back-up Service and Preventative Maintenance, ecoCOOL will ensure your installation is suited to your needs and will operate to its optimum for years to come. The system has also been approved for a full brewery grant.
8 Advantages of the ecoCOOL Glycol System
Improved Beer Quality - Because we chill at point of dispense with the Lancer chiller plate, we ensure PREMIUM QUALITY at a range of temperatures from 0°C to + 6°C.
Reduced Energy Costs - With correct design and installation, energy consumption will be reduced dramatically, from anywhere between 40% to over 60% depending on the site. For example - costs would be reduced by minimum 60%, equating to approx. €15K in a 4 star, 150 bedroom hotel.
Reduced Beer Waste - On pouring beer waste, the ecoCOOL Glycol System will reduce waste to approximately 0.5%! Recommended line cleaning would be a cycle of approximately four weeks.
Free Hot Water - We can transfer the heat generated by the external compressors into FREE HOT WATER up to 50°C!
Brewery Approved - The system has been approved for Grant Aid in the R.O.I. by all leading Irish Breweries and a specification has been written by the Irish Brewers Association and ecoCOOL.
Maintenance Reduction - By removing multiple compressors, refrigeration maintenance costs will be greatly reduced.
Noise, Heat and More Undercounter Space - Removing ancillary coolers under bars and with no motors in your bottle coolers, noise & heat will not be an issue whilst also providing more undercounter space.
World Renowned Technology - Lancer have been providing top quality beer dispense equipment for decades and with ecoCOOL's expertise in design and installation, you can rest assured that you have the best system technologically available.
Click HERE for brochure with further information, testimonials and case studies, contact David below to discuss your unique requirements.
Contact details

David Mc Donald087 987 9943david@ecocool.ieWeb www.ecocool.ie
Irish Hotels Federation | Working Together