Sustainability
Findlater & Co. proudly celebrates 200th anniversary
Worldwide brand partners and nationwide local partners gather for 200th celebration
Findlater & Co
IHF Associate Member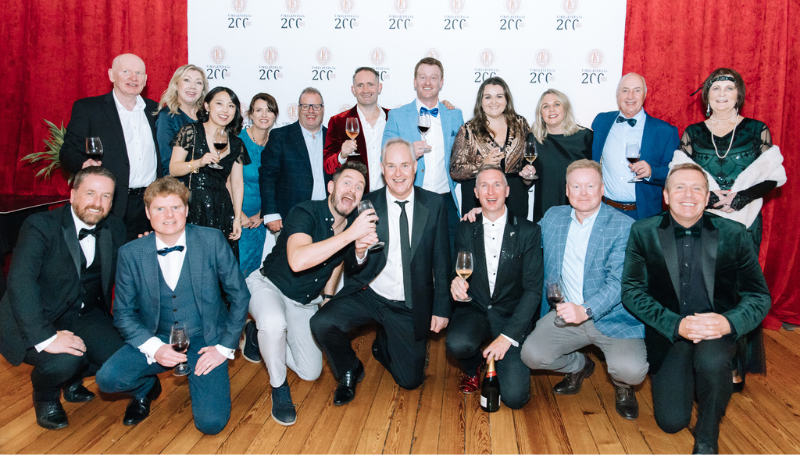 Findlater & Co., a renowned name in the wine industry, proudly commemorates its bicentennial anniversary in 2023. Join us in looking back and taking inspiration from the last 200 years of perspiration, while looking forward, cementing our aspirations for the next 200.
The History of Findlater & Co.
Founded by Alexander Findlater in 1823 as 'Alex Findlater' on Burgh Quay in Dublin selling Irish and Scotch Whiskey, the business soon grew to include wine, coffee, and tea. Alexander was a successful businessman expanding his interests across Dublin and further afield to include outlets in the UK. He even opened a brewery in North Dublin in 1852 after success exporting Porter to America.
Following the passing of Alexander Findlater in 1873 , his nephew, John, took the reins and opened food and wine stores in the main residential districts of Dublin, along with a headquarters in Upper O'Connell Street. The business continued, managed by three generations of the family, and finally trading as Findlater Wine Merchants from the old-bonded vaults under the Harcourt Street Railway Station.
In 2001 the business was purchased by Cantrell & Cochrane and its portfolio became part of Findlater Grants (incorporating Grants of Ireland Ltd.), before merging with Woodford Bourne in 2009 to create the Findlater Wine & Spirit Group, and was rebranded in 2016 as Findlater & Co.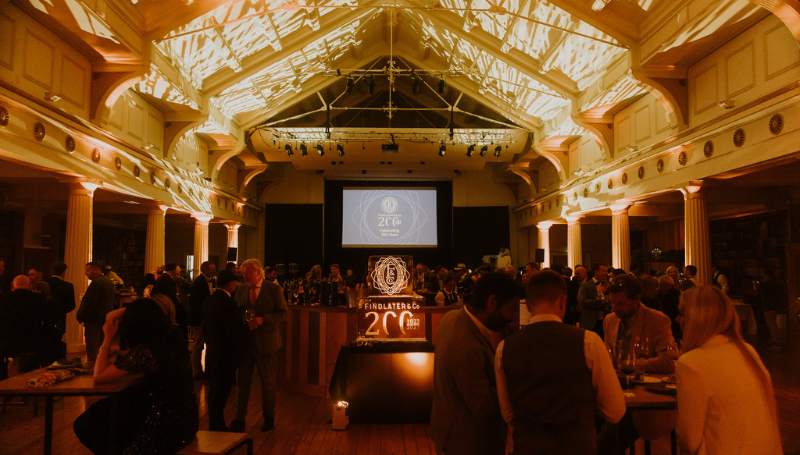 The Future of Findlater & Co.
2023, is the year we celebrate our 200th anniversary, bringing alive the entrepreneurial spirit of Alex Findlater with the theme 'The Past Meets The Future' throughout our events.
This week Findlater & Co. hosted a themed 200th Birthday party in the RDS Concert Hall. Guests included our worldwide brand partners and nationwide local partners, who joined us for a night of celebration.
Wine has been at the heart of this company for 200 years, and with hard work and determination, it will remain so for another 200!
Irish Hotels Federation | Working Together