Marketing
Everything You Need to Know About Capturing Hotel Guest Data
Practical insights and strategies you can start applying today to enhance your hotel marketing efforts
For-Sight
IHF Associate Member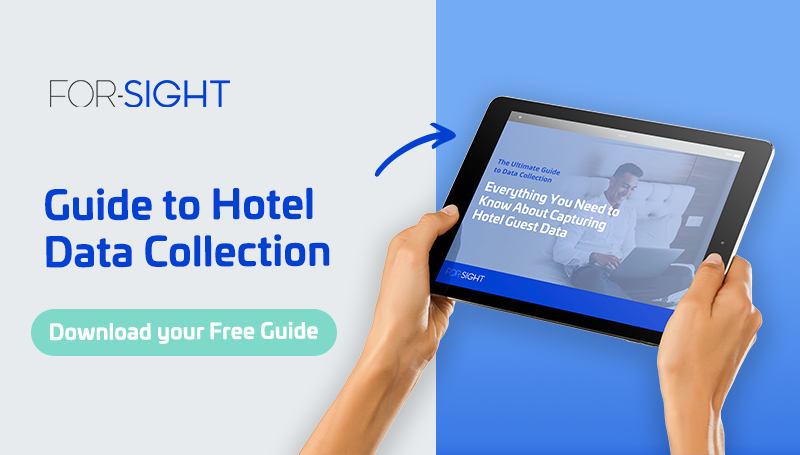 As a savvy hospitality professional, you already know that delivering personalised guest experiences is the key to staying ahead in today's hospitality industry. But let's face it - collecting and utilising guest data can be a real challenge. That's where we come in with our insightful Guide on Hotel Data Collection, designed to help you unlock the full potential of data and transform your hotel's marketing efforts.
In this power-packed Guide, you'll dive into the world of guest data and discover why it's a game-changer for your hotel.
Download the free Guide to learn:
✓Why capturing guest data matters (hint: it's a game-changer!)
✓What type of data you should be capturing (we'll help you figure it out!)
✓Actionable tips for hotel data collection (we've got you covered!)
✓How technology can make data capture a breeze (yes, it's possible!)
At For-Sight, we get it. We know that collecting and utilising guest data can be daunting, but we're here to make it easy and seamless for you! Our Guide gives practical insights and strategies you can start applying today to enhance your hotel marketing efforts and take your guest experiences to the next level.
Ready to create personalised guest experiences that wow your guests and boost your hotel's success? Don't miss out on this opportunity! Download our free Guide now and get ready to turn your data into bookings.
About For-Sight: Visit our IHF profile page HERE

Follow For-Sight on social media:
Irish Hotels Federation | Working Together