IT
Case Study: Marriott International & GLORY Working Together
Significantly reducing the time, effort, and costs employees spend managing cash
Glory
IHF Associate Member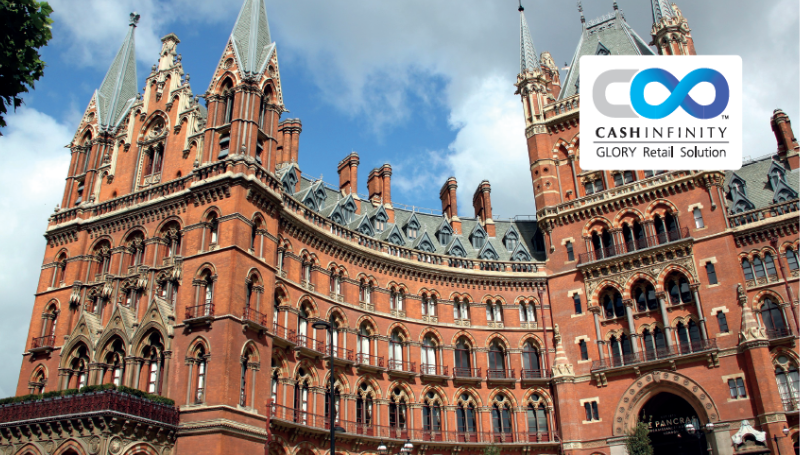 Marriott International is the largest hotel group in the world with over 7,000 properties under 30 brands in 132 countries and territories. Innovation has always been part of the Marriott International story, especially to enhance the customer experience.
Cash processing in Marriott International was a manual and time-consuming process for the staff involved and the company was committing substantial time and resources simply counting cash in each of their hotels.
Marriott International required a cash management solution that could be rolled out consistently across their group of hotels that offered the flexibility to meet variations in cash volumes between properties and would result in employees spending significantly less time managing cash.
To meet the varying needs across their portfolio of hotels, Marriott International selected Glory's CASHINFINITY™ range of back office cash recycling solutions to address their cash processing challenges.
"At the Marriott International we are constantly focused on improving the experience of our guests. By implementing the CASHINFINITY™ solutions, we have been able to release more than 22 hours staff time per week from back office tasks, as well as reducing our CIT costs." Joanna Chugh, Vice President of Finance Operations, Europe
Read the case study below to find out how Glory CASHINFINITY™ solutions have had an immediate and measurable impact on efficiency within Marriott International hotels and discover the significant benefits they have achieved.
---
Contact details
David O'Meara, Sales Director
david.omeara@ie.glory-global.com
Web
www.glory-global.com/ireland
01 571 3990
Irish Hotels Federation | Working Together