Music Licensing
IMRO - Tune into the Benefits of Using Music in Your Business
Enter the 'Tune-Up Your Business Award' and be in with a chance to win a prize worth €4,000
Irish Music Rights Organisation
IHF Associate Member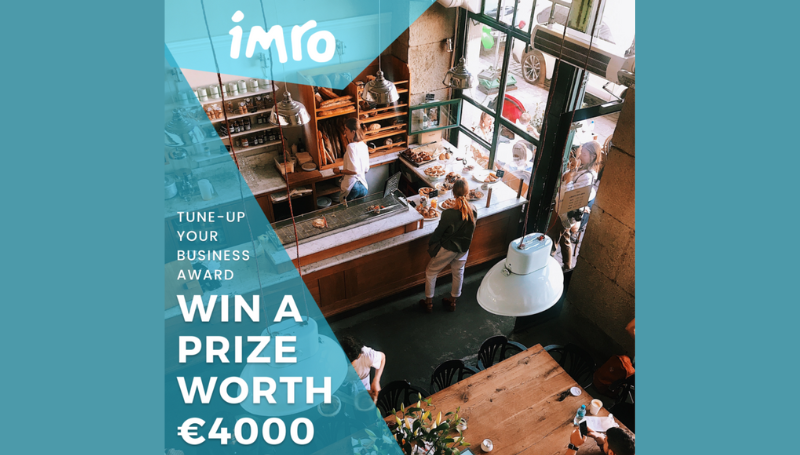 Have you ever thought about offering music for your customers or staff but were unsure of where to start? Or perhaps you are looking to upgrade your current background music system?
Then the IMRO Tune-Up Your Business Award is for you.
We have a prize worth €4,000 up for grabs for one business owner to spend exclusively on music/audio visual equipment for their premises plus invaluable advice on how to maximise the benefits of music in your business from music experts at the Listening Suite.
In today's competitive marketplace more and more employers and business owners are making the decision to provide music for their customers and staff. Music is one of the most common tools used by businesses to create an inviting atmosphere.
The Awards programme is open to those currently using music as well as businesses planning to introduce music into their premises in the near future.
No matter what industry you´re in, everyone agrees that putting your customer at the heart of your business and providing good customer service is a top priority. Whether you operate a hotel, restaurant, bar, hairdressing salon or supermarket, part of this service is about providing customers with music to enhance their experience" – Victor Finn, Chief Executive, IMRO
How to enter?
A shortlist of finalists will be visited by our panel of judges, which includes figures from the music, publishing and broadcasting sectors. The judges will be looking for untapped potential for music and premises owners with a desire to make music a key feature of their service offering for customers and staff.
ENTRIES WILL CLOSE AT 5PM ON TUESDAY, 31st JANUARY 2023
To find out more and apply click HERE.
Contact Details
IMRO Marketing & Membership Department membership@imro.ie +353 1 661 4844
Irish Hotels Federation | Working Together