Sustainability
The Killarney Park & The Ross recognised at Repak's 2023 Pakman Awards
Ireland's recycling and waste management champions leading the way in sustainability and the environment
Repak
IHF Associate Member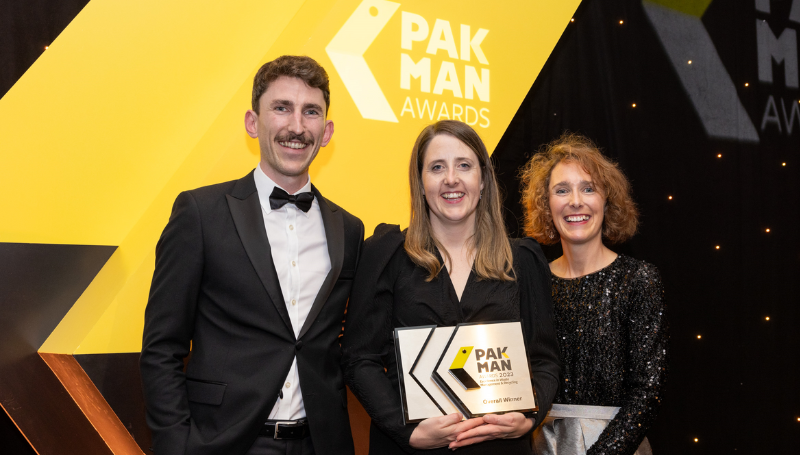 Repak's ninth annual Pakman Awards, which took place at The Shelbourne Hotel, saw The Killarney Park & The Ross awarded the prestigious Overall Pakman Award for the remarkable Killarney Coffee Cup Project. The grassroots community project was set up this year with the goal of eliminating single-use coffee cups from Killarney town centre.
Repak's Pakman Awards are held annually and celebrate Ireland's recycling and waste management champions who lead the way in their commitments to sustainability and the environment. Winning a Pakman Award is one of the highest accolades an organisation, company, community group or individual can receive for their environmental and waste management efforts.
The 2023 Pakman awards saw representatives from leading businesses and community groups come together to recognise excellence in recycling and waste management. All category winners on the night were automatically put forward for the Overall Pakman Award.
The Killarney Park & The Ross set up the Killarney Coffee Cup Project, a grassroots community project set up this year to promote a transition to a circular economy by becoming the first town in Ireland to phase out single-use coffee cups. The town was going through around 23,000 coffee cups per week, which added up to 18.5 tonnes of waste. 46 hospitality businesses stopped offering single use coffee cups which has removed almost 70,000 coffee cups to date. The judges commended The Killarney Park & The Ross for its best-in-class example in grassroots community recycling and its efforts to change attitudes towards single-use items.
Speaking at the 2023 Pakman Awards, Séamus Clancy, CEO of Repak said: "We are delighted to celebrate an extraordinary group of environmental champions at the ninth annual Pakman Awards this evening. Each year, we continue to be inspired by the phenomenal efforts of those making a positive impact in waste management and mitigation procedures. Now, more than ever, it is important to champion sustainability, and tonight, our winners have truly shown us that the future is bright.
"This year saw some of the highest quality entries we've ever had from companies, businesses, community groups and individuals, reflecting their commitment to help reach our future EU recycling targets and protect our planet for future generations.
"The standard of this year's entries was not only exceptional but serves as inspiration for others in how to deliver exemplary environmental practices. I would like to thank our sponsors, congratulate all the winners and finalists and extend a special congratulations to The Killarney Park & The Ross, the winner of the 2023 Overall Pakman Award."
To view the full list of winners – click here.
Irish Hotels Federation | Working Together