Founded in 1937, the Irish Hotels Federation (IHF) is the national organisation of the hotel and guesthouse industry in Ireland. The primary functions of the Federation are to promote and defend the interests of its members. The IHF represents almost 1,000 hotels and guesthouses nationwide, employing over 57,000 people and is a key stakeholder in the Irish tourism sector.
Click here to view benefits of becoming a member of the IHF.
The IHF is managed by the following groups:
IHF Committees that are setup to tackle key issues
WHO'S WHO - IHF STAFF
Michael Vaughan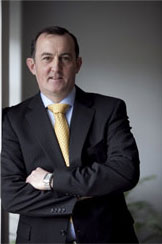 IHF President
IHF President The President of the IHF is elected by the members at the AGM and serves a 2-year term of office.
Mr Michael Vaughan, Proprietor, Vaughan Lodge Hotel, Lahinch is the current President of the Irish Hotels Federation. A 4th generation hotelier with over 25 years experience and hails from a well-known family involved in hospitality and tourism over the years and his father Micheal, was President of the IHF in 1967.
During his presidency, he plans to give priority to addressing the many issues facing the hotel and guesthouse sector. His core issues include tackling the lack of credit available to businesses, supporting effective promotion of Ireland in its key tourism market of Great Britain, the positioning of the West in national tourism plans and proposing measures to reduce the high costs associated with doing business in Ireland.
Michael is a native of Clare and a graduate of the Galway-Mayo Institute of Technology, with a BA in Hotel and Catering Management.
Tim Fenn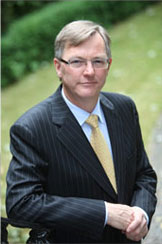 Chief Executive
Mr Tim Fenn is the Chief Executive of the IHF. Mr Fenn has over 25 years experience in senior executive and consulting roles in the private sector. A native of Cork, he previously held the positions of Chief Executive and Finance Director of FM104.
Prior to this, Tim was Corporate Finance Manager with Farrell Grant Sparks, a leading financial advisory firm where he worked across many industries in all aspects of corporate finance and business consulting. He spent part of his early career in the hotel industry working in the family business.
Carol Bergin is Tim Fenn's acting PA and can be contacted at berginc@ihf.ie.