IHF Diary
IHF Annual Conference & Showtel 2016

28/02/2016 (All day)

to

01/03/2016 (All day)
log in to view »
Want to feature your Hotel on our site? Click HERE
Founded in 1937, the Irish Hotels Federation (IHF) is the national organisation of the hotel and guesthouse industry in Ireland. The primary functions of the Federation are to promote and defend the interests of its members. The IHF represents almost 1,000 hotels and guesthouses nationwide, employing over 57,000 people and is a key stakeholder in the Irish tourism sector.
Click here to view benefits of becoming a member of the IHF.
The IHF is managed by the following groups:
IHF Committees that are setup to tackle key issues
WHO'S WHO - IHF STAFF
Stephen McNally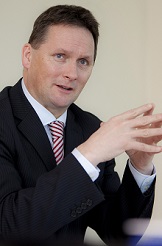 IHF President
IHF President The President of the IHF is elected by the members at the AGM and serves a 2-year term of office.
Mr Stephen McNally has worked for over 30 years in the hotel sector and is Deputy CEO of Dalata Hotel Group which is Ireland's largest hotel group operating 34 hotels spread across fifteen counties, with over 5,400 bedrooms and more than 3,500 employees.  During his presidency, Stephen will address the many issues facing the hotel and guesthouse sector, with particular emphasis on competitiveness and support for those properties that have experienced financial distress in recent years.
Originally from Enfield, Co Meath, Stephen is a graduate of Rockwell Hotel and Catering School.  He completed the Ramada Hotel Management programme and, subsequently, business courses at London Business School and UCD Michael Smurfit Business School.  Following graduation from Rockwell, Stephen worked internationally in a number of management roles across the UK and Germany with the Ramada Hotel Group.  Returning to Ireland in the late 1980s, he became General Manager with Jurys Hotel Group at the age of 27.  He went on to hold a number of senior management roles within that Company which became Jurys Doyle Hotel Group and, from 2000, was Group General Manager for the Company's operations in Ireland, the UK and USA.  He joined Dalata Hotel Group in 2007 as Director and Deputy CEO.
Stephen has been an active member of the IHF for many years.  He currently serves as a member of its National Executive Council and has been Honorary Treasurer of the IHF for a number of years.
Tim Fenn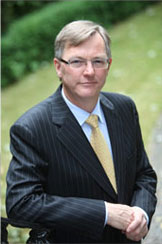 Chief Executive
Mr Tim Fenn is the Chief Executive of the IHF. Mr Fenn has over 25 years experience in senior executive and consulting roles in the private sector. A native of Cork, he previously held the positions of Chief Executive and Finance Director of FM104.
Prior to this, Tim was Corporate Finance Manager with Farrell Grant Sparks, a leading financial advisory firm where he worked across many industries in all aspects of corporate finance and business consulting. He spent part of his early career in the hotel industry working in the family business.
Carol Bergin is Tim Fenn's PA and can be contacted at berginc@ihf.ie.
« Back